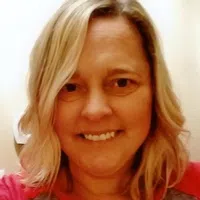 Nikole "Nikki" Jennings, 45 of Effingham, passed away Thursday, November 15, 2018, at St. Vincent's Hospital in Indianapolis.
A Mass of Christian Burial will be held at 10:00 a.m. Monday, November 19, 2018, at St. Anthony of Padua Catholic Church in Effingham with burial in St. Anthony Cemetery. Visitation will be held from 4:00 p.m. to 7:00 p.m. Sunday at Bauer Funeral Home in Effingham. In lieu of flowers, memorials may be given to St. Louis Children's Hospital or St. Vincent Heart Center in Indiana.
Nikki was born on April 15, 1973, in Effingham, the daughter of Don and Twila (Uptmor) Wente. Nikki was a 1991 graduate of St. Anthony High School and attended Lake Land College.
For many years, Nikki worked at St. Anthony Hospital. In addition, Nikki loved to travel and used that interest to work in a local travel agency in Effingham. Nikki loved spending time with her family, friends, and the outdoors, and had a soft spot in her heart for animals.
She loved her daughters with all her being and enjoyed her role as "Grammy" for her grandson. Nikki's laugh would fill any empty room and her tremendous sense of humor was a gift to all.
Nikki is survived by her parents; daughters, Emma and Allison Niebrugge; grandson, Carter; siblings, Jodi (Kris) Maleske of Mattoon, Eric (Kendra) Wente and Beth (Nick) Niemerg, both of Dieterich.