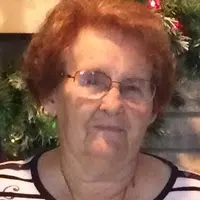 Alva A. Heuerman, 89 of Teutopolis, passed away Wednesday evening, November 14, 2018, at HSHS St. Anthony Memorial Hospital in Effingham.
A Mass of Christian Burial will be held at 10:30 a.m. Monday, November 19, 2018, at St. Francis of Assisi Catholic Church in Teutopolis with burial in St. Francis Cemetery. Visitation will be held from 3:00 p.m. to 6:00 p.m. Sunday at the church. Memorial donations may be given to Community Support Systems or to the donor's choice.
Alva was born November 25, 1928, in Gary, Indiana, the daughter of Ferd and Alice (Dust) Goeckner. She married Oliver C. Heuerman and he preceded her in death on March 26, 1993. Alva was a farmer's wife, worked as a waitress at the Thelma Keller Ramada Inn for over 25 years, and worked at the family business, Heuerman Bros. Trucking. She thoroughly enjoyed her flowers and her family was very important to her.
Alva is survived by her sons, Alan (Margie), Tim (Becky) and Jeff (friend, Jeanine), all of Teutopolis; daughters, Sharon (Ted) Wallace, Lori Ann (Rick) Willenborg and Julie (Pat) Gebben, all of Teutopolis; daughter-in-law, Teri Heuerman of Teutopolis; brother, Harold (Jane) Goeckner and sister, Marilyn (Larry) Zerrusen, both of Teutopolis; sister-in-law, Madonna Goeckner of Altamont and brother-in-law, C. Michael Hewing of Teutopolis; 26 grandchildren, 39 great-grandchildren and 3 great-great-grandchildren.
Alva was preceded in death by her parents; husband; sons, Ronald and Patrick; brothers, Freddy and Eugene Goeckner; sister, Anna Mae Hewing.