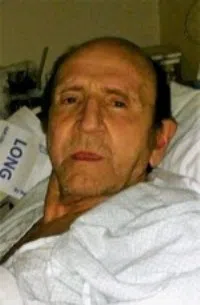 Steven Eugene Logue, age 65 of Alma, passed away at 1:44 pm, Tuesday, July 17, 2018, at his home in Alma, IL.
Steven was born, February 24, 1953, in Peoria, IL, the son of the late Edward Logue and Joan (Blackwell) Logue who survives in Waldorf, MD.
He worked for Washington D.C. and was a carpenter and drywall painter. He enjoyed hunting and socializing with family and friends.
Steven is survived by son, Shane Logue of New York; daughters, Lynn Logue of Florida, Laci Logue of Alabama, Lori Logue of Maryland, Lisa Ernest of California and Leah Logue; brothers, Larry (Suzy) Logue of Kinmundy, Matt Logue of Maryland, Sherrod Logue of Alma; sisters, Caren (Daman) Sullens of Salem, Paula and Kelly Logue both of Maryland; 12 grandchildren and 3 great-grandchildren.
Arrangements are being handled by Neal Funeral Home of Kinmundy. A graveside service will be held at 11:00 am on Saturday, July 28, 2018, at Alma Cemetery located in rural Alma with interment following.
Memorial contributions may be made to the family and will be received at the funeral home.