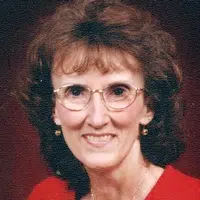 Charlotte Ann Miller, 73, passed away Monday afternoon, April 23, 2018, at her home in Teutopolis.
A Mass of Christian Burial will be held at 12:30 p.m. Saturday, April 28, 2018, at St. Francis of Assisi Catholic Church in Teutopolis with burial in St. Francis Cemetery. Visitation will be held from 4:00 p.m. to 7:00 p.m. Friday evening at the church. Memorial donations may be made to masses at St. Francis Church or the Alzheimer's Association.
Charlotte was born July 20, 1944, in Vincennes, IN, the daughter of Charles and Pauline (Miller) Moore. As a child, Charlotte lived in Palestine and later attended Eastern Illinois University to pursue a degree in education. She married Clarence A. Miller on August 8, 1964, in Teutopolis and celebrated nearly 54 years together. 
Charlotte was a homemaker, pharmacist tech., and a religious education teacher at Teutopolis Grade School for 18 years. She enjoyed spending time and planting flowers in her garden, playing with her grandchildren and traveling with her loving husband.
Charlotte is survived by her husband, Clarence of Teutopolis; six children, James "Cooney" Miller of Teutopolis, Paul (Lisa) Miller of Effingham, Mark Miller of Middleburg, FL, Chuck (Carrie) Miller of Teutopolis, Angela (Gilberto) Garcia of Ephrata, PA and Matthew (Sarah) Miller of Monticello; brother, Roy Curtis (Pamela) Moore of Cedar Rapids, IA; grandchildren, Jim Miller, Jr., Christopher Miller, Cory Miller, Mark Miller, Marlene Miller, Jesse Miller, Heather Miller, Gilberto Garcia, Victoria Garcia, Estella Miller, Sylvia Miller and Samuel Miller and one great-grandchild, Zoey Miller.
Charlotte was preceded in death by her parents; grandmother, Blanche Miller, and grandson, Matthew Probst Miller. 
Charlotte was a loving wife, caring mother, devoted Christian and a friend to everyone.