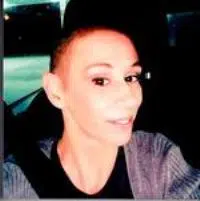 Melanie Lynn Groves, age 40 of Louisville, passed away at 10:50 pm, on Thursday, April 19, 2018, at her home.
Melanie was born Sunday, January 8, 1978, in Joliet, IL, the daughter of the late Michael Messina and Carole Messina of Newton. She was united in marriage on January 18, 2013, to Jason Groves in Louisville.
She spent her time as a homemaker, was a member of Ingraham Christian Church and her hobbies included baking and decorating, crafts, reading and she loved to fish.
She is survived by her husband Jason of Louisville; mother Carole of Newton; son, Brayden Field of Newton; daughters, K'Lee Messina of Louisville, Bailee Groves of Saint Elmo, and Kaydence Groves of Louisville, IL; brothers, Thomas Messina of Lockport, IL, James (Tina) Messina of Newton, IL, Chris (Denise) Messina of Kannapolis, NC and Ricky (Jamie) Messina of Newton, IL; sister, Michelle Messina of Lockport, IL.
Arrangements are entrusted to Neal Funeral Home of Louisville where the family will receive friends from 5:00 pm to 7:00 pm, Friday, April 27, 2018. A memorial service will be held following the visitation at 7:00 pm Friday.
Memorial contributions may be made to the family for the children's education fund and will be received at the funeral home.