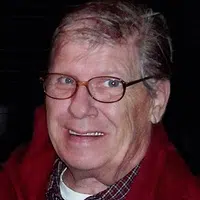 Harold Eugene "Dinks" Hardiek, 71 of Teutopolis, passed away peacefully at home surrounded by family on Saturday evening, March 17, 2018.
A Mass of Christian Burial will be held at 10:30 a.m. Friday, March 23, 2018, at St. Francis Church in Teutopolis with burial in St. Francis Cemetery. Visitation will be held from 4:00 p.m. to 7:00 p.m Thursday evening at Bauer Funeral Home in Effingham with a 6:30 p.m. parish prayer service. Memorial donations may be made to Catholic Charities.
Harold was born on September 23, 1946, in Effingham, the son of Louis and Ethel (Esker) Hardiek. In his early years, he worked hard on the family farm. He graduated from Teutopolis High School in 1965 and was an excellent athlete throughout his school years. Harold married Mary Lou Walk on October 3, 1970. He worked at Fedders USA for over 30 years and farmed until he had to give it up due to his poor health. Harold especially enjoyed coaching his son's Little League teams and later enjoyed his grandchildren's games. In his later years, his favorite pastime was taking long drives to look at the local fields and socializing with his friends at Kenter's Tavern.
Harold is survived by Mary Lou, his beloved wife of 47 years, and their children, Brad (Amy), Brian (Gail), Troy (Laura), and Amanda (Nick) Hartke; grandchildren, Ben and Annie Hardiek , Allison and Tyler Windell, Isabella Hardiek , Alexander, Emma, Maxwell, and Lily Hardiek, and Allie and Kaylin Hartke; brothers, Larry (Darlene), Edward (Mary); sisters, Eileen (Dave) Cooper and Marian (Daniel) Hatfield.
Harold was preceded in death by his parents; nephew, Tom Hardiek, brother-in-law, Keith Hartrich and great-niece, Kara Hartrich.