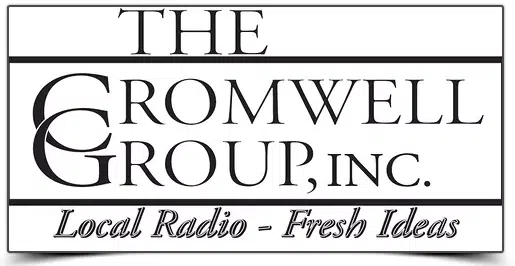 Our Mission
-To be a good citizen in the community.
-To consistently provide clients and potential clients with excellent service to fostering long-term relationships and helping them solve their marketing problems through creative, effective advertising and promotion ideas that include our product.
-To provide entertainment and community voices that take a leadership role and are positive in their presentation.
-To positively reflect the community attitudes where we operate, which includes the attitudes of our staff associates who are community residents.
-To recognize individual excellence by our associates and those in the community at large.
-To operate in a profitable and fiscally sound manner, which is essential to our community service and the well being of our employees and ownership.
-To operate within the guidelines and commitments of our federal broadcast licenses.
Over the past year, Cromwell Radio in Vandalia has been involved in the community in dozens of different ventures. We don't spend a lot of time inventing events to be involved in the community—that's because we are a deep part of so many different areas of the community already. We give back our time—in air time, in web space and in our personal and individual time, to work to make this a better community on a daily basis.
Vandalia Chamber of Commerce– Cromwell Radio in Vandalia has been a big part of the Chamber of Commerce for many, many years. Cromwell Radio's own Todd Stapleton and Therese Tate both serve on the Chamber Board of Directors and Todd Stapleton has served as Chamber President for the past 3 years—which is the longest anyone has served in that capacity in 50 years. Over this past year, the Chamber underwent some major changes and improvements, moved locations, brought in a brand new Director, and offered new ways for businesses to interact with one another.
Economic Development Committee—One of the formations over the past few year has been a new Economic Development Committee that has brought many area business leaders together once a month to discuss new development for the area. Todd Stapleton has been the Chairman and Coordinator of that Committee for the past 3 years. One major new development over this next year will be the formation of a Fayette County Economic Development Committee. Cromwell Radio in Vandalia has been working with the Mayors of the County to help form this group that should give the area stronger opportunities in bringing Economic Development to the community.
Involvement with the Schools—In April, the Vandalia Elementary School's PTO installed brand new playground equipment—that all came from fundraising efforts and volunteered labor from the group.  And, we are proud to say that our own Therese Tate is the President of the group and headed up the fundraising and installation efforts.  The old equipment was then donated to the Vandalia Park District, where they installed it and put it back into use for the children of the community.
Four years ago, the Vandalia School District made a tough financial decision and cut out all transportation dollars for athletics.  So, in order for teams to be able to travel together, it has taken extra fundraising efforts from the Vandalia Sports Boosters, the Vandalia Wrestling Parents and the Vandals basketball program.  Cromwell Radio in Vandalia has helped to put together these fundraisers in 2016 and in past years, helping to promote them and participated in making the events happen—allowing all the teams to be able to pay for their own transportation and keep the student-athletes participating in events and staying together as a team.
Vandalia High School has both a Sports and Academic Hall of Fame.  Todd Stapleton is a member of both selecting committees and helps to promote events each year.  Something that started in 2016 and will continue in future years, Cromwell Radio in Vandalia will team up with First National Bank of Vandalia to continue to host a "Hall of Fame Breakfast" the day after the official Hall of Fame induction.
Cromwell Radio in Vandalia is a big part of the local sports programs at Vandalia Junior and Senior High School.  Our own Erica Foltz has served over the past decade as a track coach in area communities—serving in 2016 as Vandalia Junior High School Track and Field Coach and serving in 2017 as the High School Head Track and Field Coach for both boys and girls.