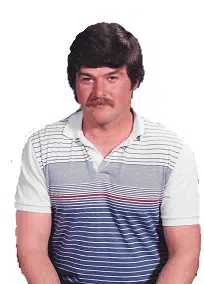 Ken Alan Thoman, 60, of Vandalia, IL passed away at 1:06 AM, Tuesday, November 27, 2018 at Fayette County Hospital LTC.
A Funeral Service will be held at 11:00 AM, Saturday, December 01, 2018 at Hohlt & File Funeral Home, Vandalia with Pastor Terry Westerfield officiating. Interment will follow in Fairlawn Cemetery, Vandalia. Visitation will be held from 5:00-7:00 PM, Friday, November 30, 2018 at Hohlt & File Funeral Home and one hour prior to services on Saturday, from 10:00-11:00 AM. Memorials may be made to the Shriner's Hospital for Children or to the Donor's Choice. Online condolences can be expressed at www.hohltandfilefh.com
Ken Alan Thoman was born on April 26, 1958 in Vandalia, IL, the son of Herbert Thoman and Phyllis (Goodman) Thoman. Ken first started his career as an operating engineer and then became a union electrician; belonging to the International Brotherhood of Electrical Workers Local #146, Decatur. He had an avid love for John Deere Tractors, tractor pulls, and raising bird dogs. Ken was a previous member of the AINAD Shriners and the Masonic Temperance Lodge #16.
He is survived by his father, Herbert Thoman of Ramsey; mother, Phyllis Thoman of Vandalia; and sister, Bev and husband, Kenny Lewey of Vandalia.
He was preceded in death by his sister, Janet Lakin.