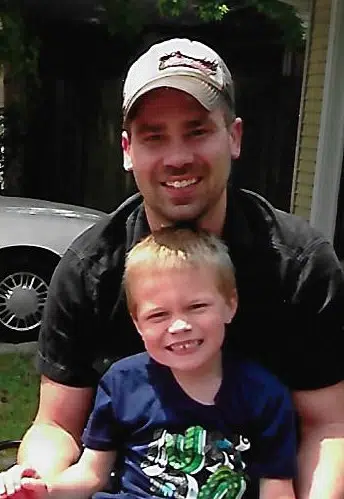 Kristopher "Kris" W. Hetzer, 39, of Effingham, Illinois, passed away Thursday, November 15, 2018, at Ramsey, IL.
A Celebration will be held from 5:00 PM – 7:00 PM, Monday, November 19, 2018, at Miller Funeral Home, Ramsey, IL. Memorials: To the Family.
Born September 22, 1979, in Effingham, IL, the son of Glenn Wesley Hetzer & Trudy Annette (Manley) Hetzer-Petrowich. He worked for Rural King, Effingham, IL. Kris loved playing guitar, riding 4-wheelers and spending time with his son.
Survived by: Father – Glenn Hetzer, Brownstown, IL; Mother – Trudy Petrowich & Jeff, Ramsey, IL; Grandmother – Jerri Hadley, Ramsey, IL: Son – Dylan Michael Hetzer, Effingham, IL; Brothers – Nathan L. Hetzer & Christina, Decatur, IL and Michael Petrowich & Liz, Troy, IL; and Sister – Casey Sanchez & Fernando, O'Fallon , IL.