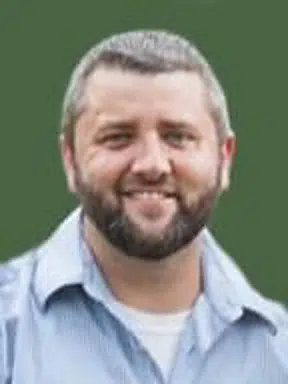 Alexander 'Alex' W. Carroll, age 32, of Salem, died Monday, November 12th, at his home. he was a union millwright and a member of the Grace Church of the Nazarene and a member of the Kinmundy Masonic Lodge.
Funeral services for Alexander 'Alex' Carroll will be held at two Saturday afternoon at the Grace Church of the Nazarene in Salem, with Trent Ice officiating. Burial in the East Lawn Cemetery in Salem. Visitation will be from five to eight Friday at the church. Memorials may be made to the family and can be left at the Rogers-Atkins Funeral Home in Salem who is in charge of arrangements.
Alex Carroll was born on June 6th, 1986 in Centralia to Chris Carroll and Carla (Bray) Henken. He married Chrissie Carroll of Salem on June 3rd, 2011 in Las Vegas, Nevada.
Survivors include his father Chris Carroll and wife Jodi of Salem, mother Carla (Bray) Henken and husband Cary of Alma, wife Chrissie Carroll of Salem, three children: Alijah, Remington, and Brantley Carroll all of Salem; four siblings: Nick Carroll and girlfriend Courtney Gunnels of Kinmundy, Chelsi Henken of Salem, Torri Tune and husband Brandon of St. Louis and Kerrigan Henken of Alma; step-siblings: Allie Milner, Victor Milner, and Cain Milner; aunt: Monica Burge of Salem; uncle: Daren Carroll and wife Alyssa of Salem; maternal grandmother: Nina Sands of Salem and several nieces and nephews.
He was preceded in death by paternal grandparents: Darrell Carroll and Rena Carroll and maternal grandfather: William O'Dell Bray.