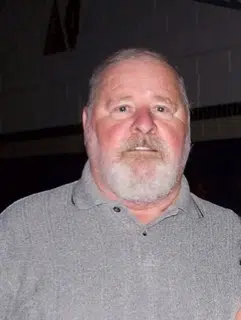 Albert William "Bill" Cortelloni, 76, of Brownstown, passed away Friday, November 9, 2018 at St. John's Hospital, Springfield.
A visitation will be held from 5:00-7:00pm, Monday, November 19, 2018 at Hohlt & File Funeral Home, Vandalia. Memorials may be made to the Brownstown VFW Post #9770. Online condolences can be expressed at www.hohltandfile.com
Bill Cortelloni was born February 17, 1942, in Vandalia, the son of Albert W. Cortelloni Sr. and Erma J. (Holmes) Cortelloni. Bill was a truck driver for many years, and a member of the Brownstown VFW Post #9770.
He is survived by his son, Jason Cortelloni and wife, Rita of Vandalia; daughters, Lisa and husband, Gregory Ryherd of Mt. Zion and Sara Cortelloni of Brownstown; and sister, Dava Fisher of Kalkaska, MI
He was preceded in death by his parents and sister, Ila "Suzi" Cortelloni.