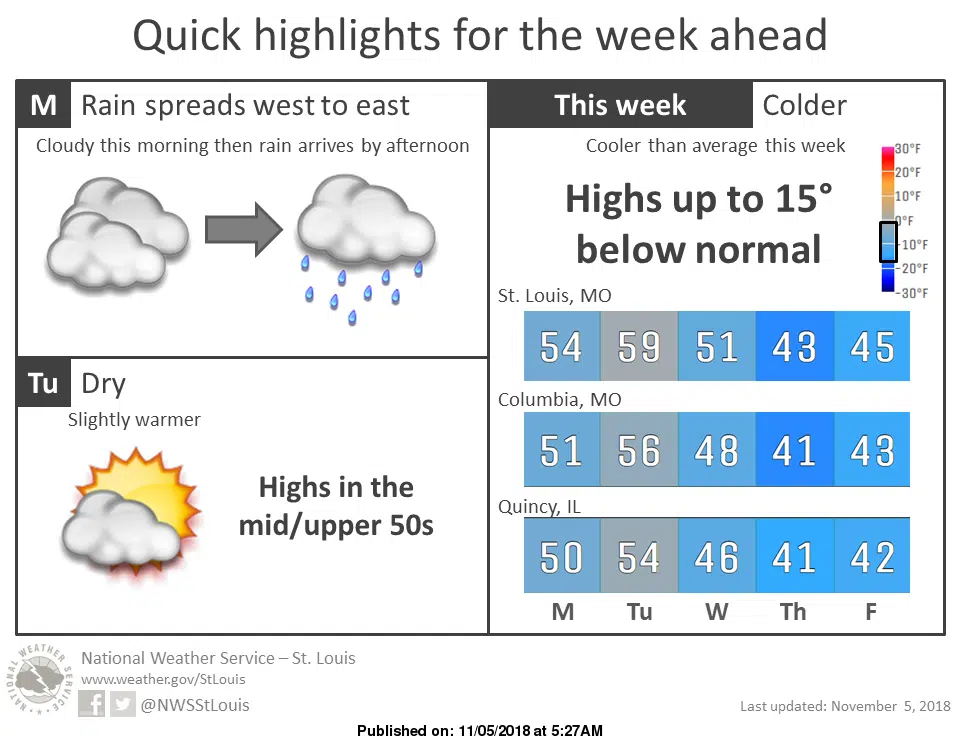 We are looking at a very mixed bag of weather for this week.
Rain and possibly a thunderstorm are in the forecast for this afternoon with a high today of 56.  And, then rain for tonight with a low of 45.  We'll see mostly sunny skies and a high of 58 on Tuesday.
We'll see much cooler temperatures later this week, with a high of just 42 on Thursday.  Thursday night there is a chance of rain and snow and then snow during the night with a low on Thursday night of 28.