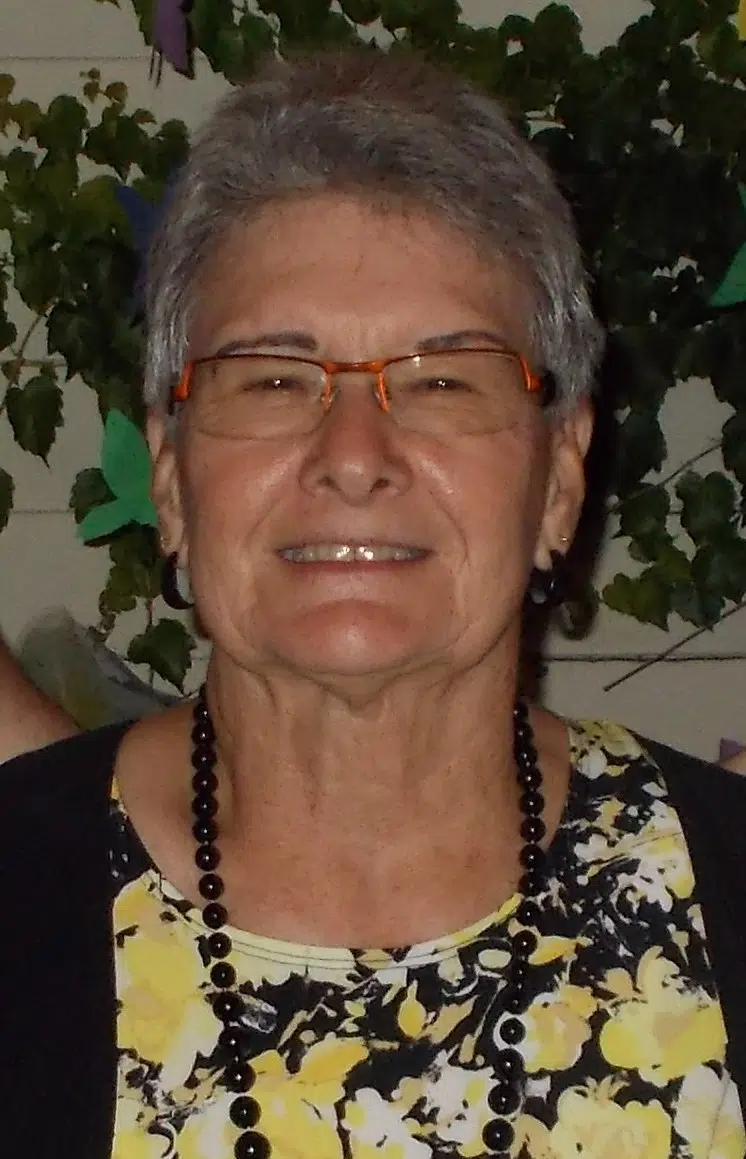 Eva Faye Alcorn, 77, of Eddyville, Kentucky, formerly of Vandalia, Illinois, passed away Wednesday, October 31, 2018, at her home in Eddyville, KY, following a long illness with cancer.
Services will be held at 2:00 PM, Saturday, November 3, 2018, at Miller Funeral Home, Vandalia, IL, with Pastor Robert Weaver, officiating. Burial will follow at McInturff Cemetery, Rural Vandalia, IL. Visitation will be held from 1:00 PM to 2:00 PM, Saturday, November 3, 2018, 1 hour prior to the service at the funeral home. Memorials: McInturff Cemetery. Miller Funeral Home, Vandalia, IL, is in charge of arrangements. Online memories and condolences may be shared with the family at www.millerfh.net.
She was born April 13, 1941, in Shelbyville, IL, the daughter of Wilbur Jackson & Frances Faye (Burchfiel) Barnett. Married Donnell "Don" Eugene Alcorn on April 14, 1962, Vandalia, IL. She was a Registered Nurse and member of Ponderosa Baptist Church, Cadiz, KY.
Eva attended and graduated from Jewish School of Nursing, St. Louis, MO., in 1962. She worked for a clinic in Sterling, IL for several years before taking a leave to raise her family. Don built them a home in the Walnut area, where all the children graduated. She loved the farm life where she enjoyed gardening and canning. Their main event was strawberry season and homemade ice cream socials. Upon Don's retirement they settled in Eddyville, Ky, on Barkley Lake.
Eva continued to work for a few years as a nurse in several locations. She retired from nursing in 2007 from Dr. French's office to help care for her aging parents. She loved to travel, meet with her friends, go fishing and most of all loved to be with her family and serve God.
She is survived by: Husband – Don Alcorn, Eddyville, KY; Son – Jeff Alcorn & Tracey, Hopkinsville, KY; Daughters – Connie Blackburn & Kurt, Rock Falls, IL, and Barbara Robinson, Bloomington, IL; Grandchildren – Aric Abell & Amber, Austin Abell, Clayton and Mitchell Robinson, Payton and Jordan Alcorn; Step Grandchildren – Dustin Morton, Kali Nave & Sean, Dylan Blackburn, Dustin Wolber and Rosie & Jason Ince; Great Grandchildren – Ethen and Abigail, Cadian, Khloe, Karder, Prezli and Raziel; and Sister – Betty Manley & Don, Ramsey, IL.
Preceded in death by: Parents; Brother – Arthur Dean Barnett; and Grandson – Andrew Abell.