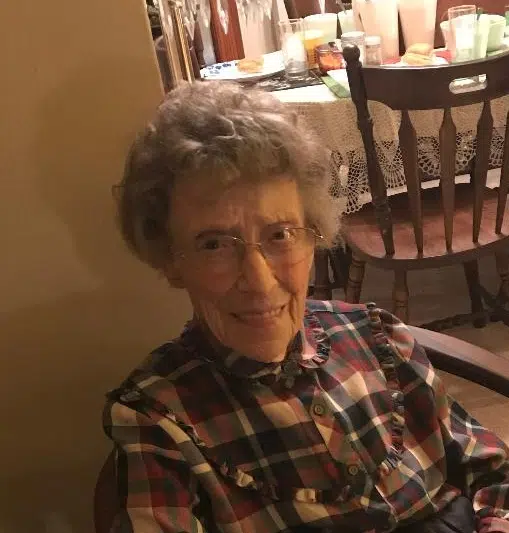 Ruby Genevieve Henry, 92, of Vandalia, IL passed away at 7:25 PM, Tuesday, October 23, 2018 at Fayette County Hospital LTC.
A Funeral Service will be held at 11:00 AM, Friday, October 26, 2018 at Hohlt & File Funeral Home, Vandalia with Rev. Olen Evans officiating. Interment will follow in Farmer's Cemetery, Shobonier. Visitation will be held one hour prior to services from 10:00AM- 11:00 AM on Friday. Memorials may be made to Farmer's Cemetery. Online condolences can be expressed at www.hohltandfilefh.com.
Ruby Genevieve Henry was born on July 17, 1926 in Shobonier, IL, the daughter of Morgan and Anna (Courson) Henry. Ruby was employed by GC Murphy Co. for 40 years and also Walmart for nearly 27 years. She was a member of Northside Christian Church, Vandalia. Ruby was and avid quilter and enjoyed greeting the many children that visited Walmart.
She is survived by her niece, Sandy and husband, Gary Brumfield of Vandalia; niece, Carolyn and husband, Ken Miller of Camdenton, MO; nephew, Max Ehrat and wife, Kathy of Vernon; several great nieces and great nephews; and many other relatives and close friends.
She was preceded in death by her parents; sisters, Belva Lee Daniels and Daisy Blalock; and a nephew, Harold "Sparky" Blalock.