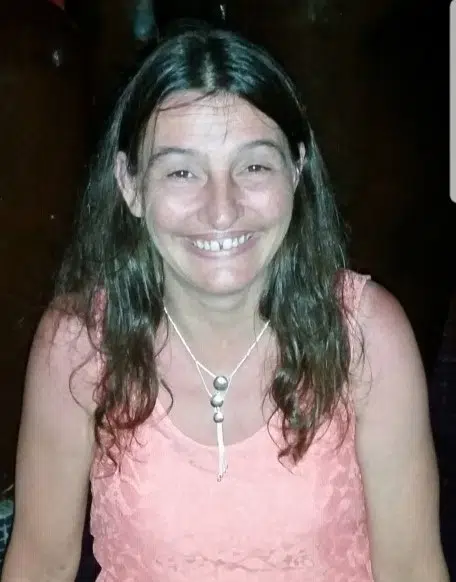 Loretta Lynn Hastings Robinson Fee, 47, of Bonne Terre, MO (formerly of Vandalia) passed away at 9:18 PM, Monday, September 24, 2018 at St. Anthony's Medical Center in St, Louis, MO.
A Graveside Service & Interment will be held at 10:00 AM, Friday, September 28, 2018 at Union Cemetery, rural Vandalia with Rev. Joe Lawson officiating. Memorials may be made to Mid-America Transplant Services, 1110 Highlands Plaza Dr E #100 St. Louis, MO 63110-1350. Online condolences can be expressed at www.hohltandfilefh.com
Loretta Lynn Fee was born on April 24, 1971 in Creve Coeur, MO, the daughter of Lawrence E. and Jannie M. (Hart) Hastings. She married Brad A. Robinson; he preceded in death in 2001. She later married Michael Fee; he preceded in death in 2016. Loretta worked as a Certified Nursing Assistant and was formerly employed by Graham Packaging CO. in Vandalia.
She is survived by her mother, Jannie Hastings of Ramsey; daughter, Alexis Robinson of Park Hills, MO; sister, Janice and husband, Gerald Lash of Fillmore; sister, Regina Hastings of Ramsey; and a grandson, Gabriel Bone of Park Hills, MO.
She was preceded in death by her father; husbands; paternal grandparents, Lawrence and Lona Hastings; maternal grandparents, Wilbert and Ella Mae Hart; and brother, Larry Hastings.