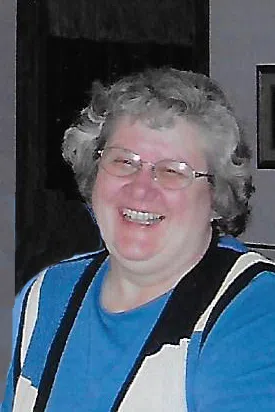 Carol Jo Mayer, 73, of Bingham, Illinois, passed away Tuesday, September 25, 2018, at St. Elizabeth Hospital, O'Fallon, IL.
Services will be held at 10:00 AM, Saturday, September 29, 2018, at Ramsey Christian Church, Ramsey, with Rev. Tim Goodman officiating. Burial will follow at Woodside Cemetery, Irving, IL. Visitation will be held from 6:00 PM to 8:00 PM, Friday, September 28, 2018, at Miller Funeral Home, Ramsey, IL and 1 hr. prior to the service on Saturday at the church. Memorials: Woodside Community Church. Miller Funeral Home, Ramsey, IL, is in charge of arrangements. Online memories and condolences may be shared with the family at www. millerfh.net.
Born March 21, 1945, in Marion, IN, the daughter of Wilber T. & Donna Irene (Fisher) Dayton. Married Walter David "Dick" Mayer on December 23, 1969, Lexington, KY. She was a Media Coordinator for Vandalia Community Schools; Member of Woodside Community Church, Irving, IL and Spools of Fun-Quilt Club; Taught Woodside Children's Church and Women's Sunday School.
Survived by: Husband – Dick Mayer, Bingham, IL; Son – Walter David Mayer, III, Bingham, IL; Daughters – Bonnie Jo Mayer, Bingham, IL and Elizabeth "Beth" Ann Rader & Joe, Ramsey, IL; Grandchildren – John David, Wesley & Matthew; Brothers – Donald Dayton, Pasadena, CA and Deane Dayton & Carol, Huntsville, AL; and Sister – Janet Manley & Mike, Soddy Daisy, TN. They also helped raise their nephews, George, Tom and Philip Mayer.
Preceded in death by: Parents.