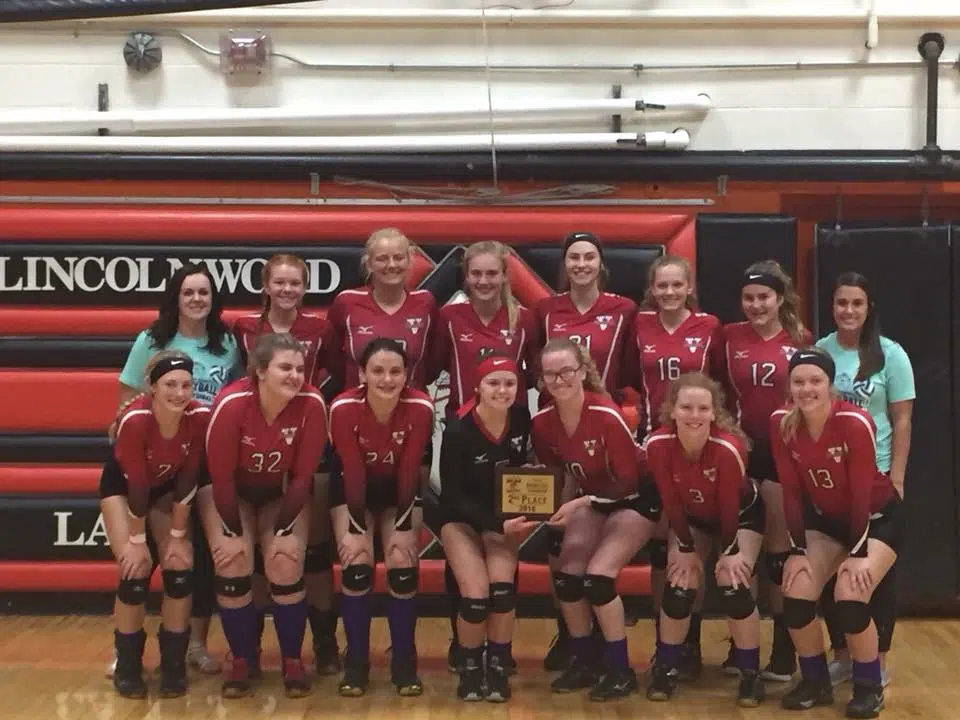 The Lady Vandals took 2nd place (going 4-2 overall) in the Grace Filled Tournament.
On Friday night, the Lady Vandals went 2-1 to advance to the Gold Flight.
Saturday
Lady Vandals defeated Roxana, 25-20, 22-25, 15-11
-for the Lady Vandals, Lanee McNary 4 aces, 6 assists, J'Amy Jackson 6 kills, 6 blocks, 1 dig, Katey Wilkerson 3 kills, Bailey Stewart 6 assists, 7 digs
Lady Vandals lost in Championship game to Auburn, 20-25, 16-25
-for the Lady Vandals, J'Amy Jackson 2 kills, 1 block, Megan Kern 2 kills, 3 blocks, Lanee McNary 1 ace, 5 assists, 2 digs, Bailey Stewart 1 ace, 4 assists, 2 digs
J'Amy Jackson and Morgan Lidy were both named to the All-Tournament Team.
Lady Vandals are now 8-4 overall on the season.  They will next be in action Thursday versus Carlinville.
((((pic provided by Kennedy Fiscus))))