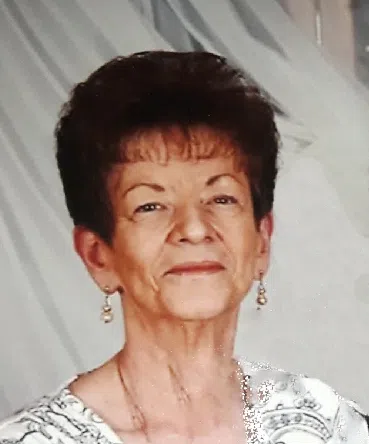 Judith K, Rhoads, 73, of Ramsey, Illinois, passed away Friday, August 31, 2018, in Ramsey, IL at her home.
Private Family Services will be held at a later date. Miller Funeral Home, Ramsey, IL, is in charge of arrangements. Online memories and condolences may be shared with the family at www. millerfh.net.
Born, November 17, 1944, in Oconee, IL, the daughter of Ralph Ireland & Genevieve (Sanders) Skinner. Married David M. Miller in 1961. He passed away in 1985.  Married  H. Dale  Rhoads, June, 1991 in Ramsey, IL. Judy was the former Owner/Operator of Ramsey Cafe, Ramsey, IL.
Survived by: Husband – H. Dale Rhoads, Ramsey, IL; Daughter – Jodi Smith & Steven, Ramsey, IL; Sons – Ron Rhoads & Lourie, Mattoon, IL –  Rod Rhoads & Julie, Champaign, IL –  Greg Rhoads & Cathy, Mattoon, IL and  Gary Rhoads & Angie, Charleston, IL; 11 Grandchildren; 3 Great Grandchildren; Sisters – Dorothy Jones, Vandalia, IL and  Ruth Ann Brown & Darrel, Vandalia, IL
Preceded in death by:  Her parents and Brothers – Donnie & Jim Skinner.