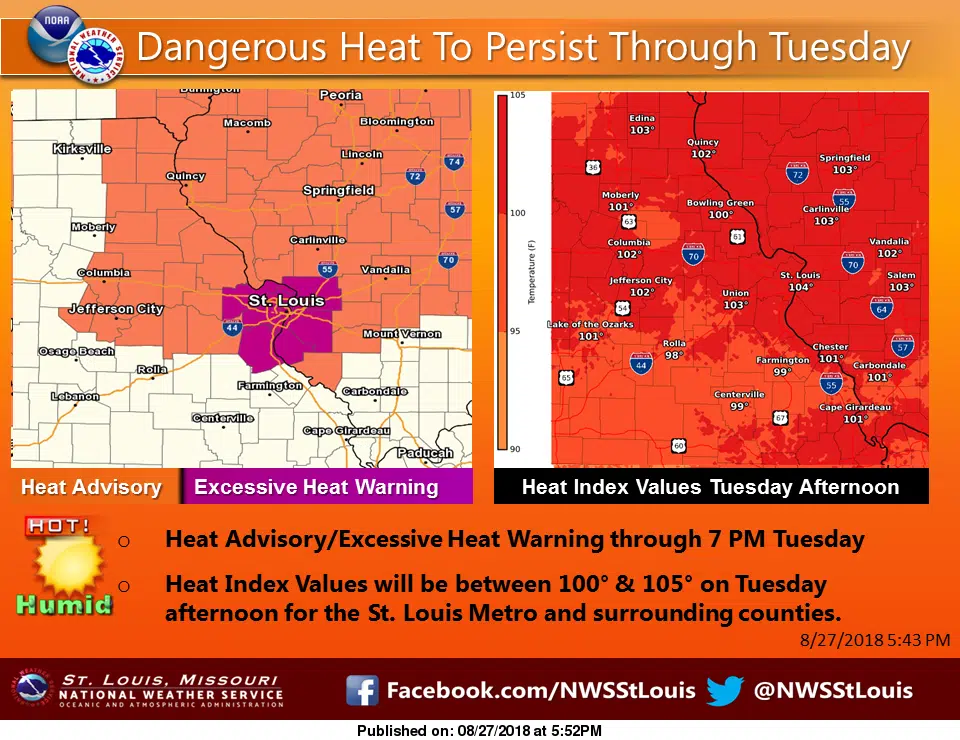 …HEAT ADVISORY REMAINS IN EFFECT UNTIL 7 PM CDT THIS EVENING…
* TIMING…Dangerous levels of heat and humidity are expected
again this afternoon.
* HEAT INDEX VALUES…Peaking between 100 and 104 this afternoon.
* IMPACTS…The heat and humidity may cause heat stress during
outdoor exertion or extended exposure. The very young, the
elderly, those without air conditioning, and those
participating in strenuous outdoor activities will be the most
susceptible. Also, car interiors can reach lethal temperatures
in a matter of minutes.