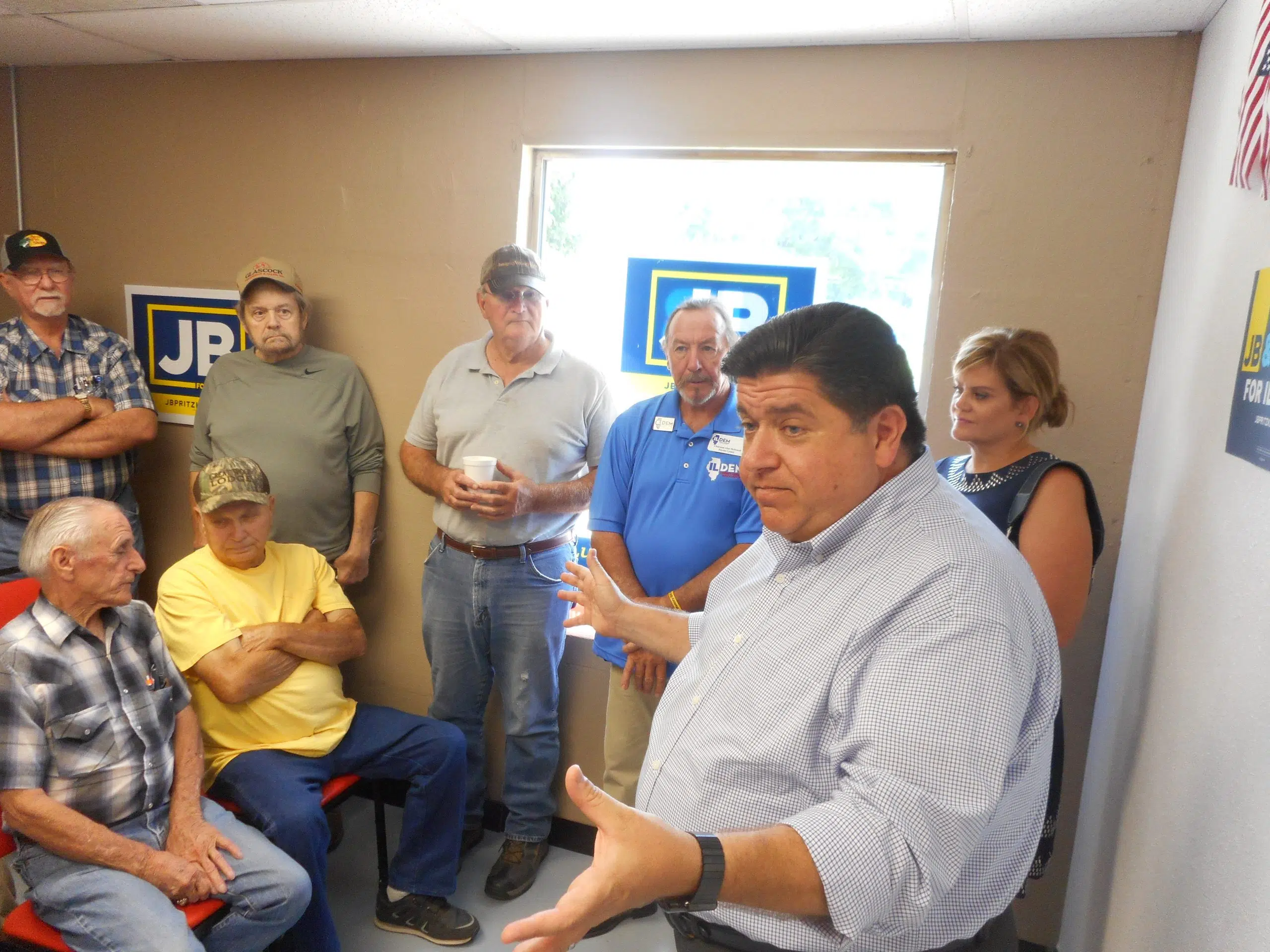 The Democrat candidate for Illinois Governor made a campaign stop in Vandalia on Thursday.  J.B. Pritzker stopped at the Fayette County Democrat Headquarters in Vandalia for a rally and spoke to a large gathering.  Pritzker started off by working to charge up the crowd.
And, Pritzker says he will be on the side of working families in Illinois.
Pritzker went thru several of his ideas if elected Governor.  And, we'll hear more from him coming up tomorrow during NewsCenter.