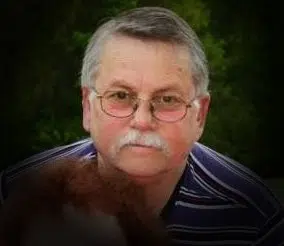 Dennis Earl Helm, 68, of Vandalia, IL (formerly of Colorado), passed away at 6:45 PM, Monday August 13, 2018 at his family home.
A Funeral Mass will be held at 10:30 AM, Saturday, August 18, 2018 at Mother of Dolors Catholic Church, Vandalia with Rev. Fr. Zachary Edgar & Rev. Fr. Scott Snider officiating. Visitation will be held from 5:00-7:00 PM, Friday, August 17, 2018 at Mother of Dolors Catholic Church, Vandalia and one hour prior to mass on Saturday. Memorials may be made to the Donor's Choice. Online condolences can be expressed at www.hohltandfilefh.com
Dennis Earl Helm was born July 31, 1950 in Vandalia, IL, the son of Roy Helm and Geraldine (Norris) Helm Schwartz. He married Joanna Sara (Morgia) on October 07, 2000. Dennis was a retired Colorado fireman of 30 years, owner/operator of Dennis Helm Custom Woodworking, co-owner of Words, Wicks, and Wood, and was also employed by Menard's for 12 years. He was a man of many trades; attending Denver Barber College and had even attained his pilot's license. Dennis was a faithful and dedicated member of Mother of Dolors Catholic Church.
He is survived by his mother, Geraldine and husband Donald Schwartz of Altamont; wife, Joanna Helm of Vandalia; daughters, Amy Helm of Broomfield, CO, Robin Helm of Phoenix, AZ, and Samantha Helm of Littleton, CO; sons, Eric Bowers and wife Michelle, and Justin Helm, both of Colorado Springs, CO; brothers, Mark Helm of Denver, CO and, Brian Helm of Falcon, CO; and grandchildren, Brooke Bowers and fiancé Jacob, Jeffrey Bowers, Braeden Bowers, Evan Bowers, and Caisen Bowers; all of Colorado Springs, CO, Kaylie Bowers and Ryan Bowers; both of Dysart, IA, Lilly Pina of Phoenix, AZ and future granddaughter, Aella.
He was preceded in death by his father, Roy Helm and son, Matthew Helm.