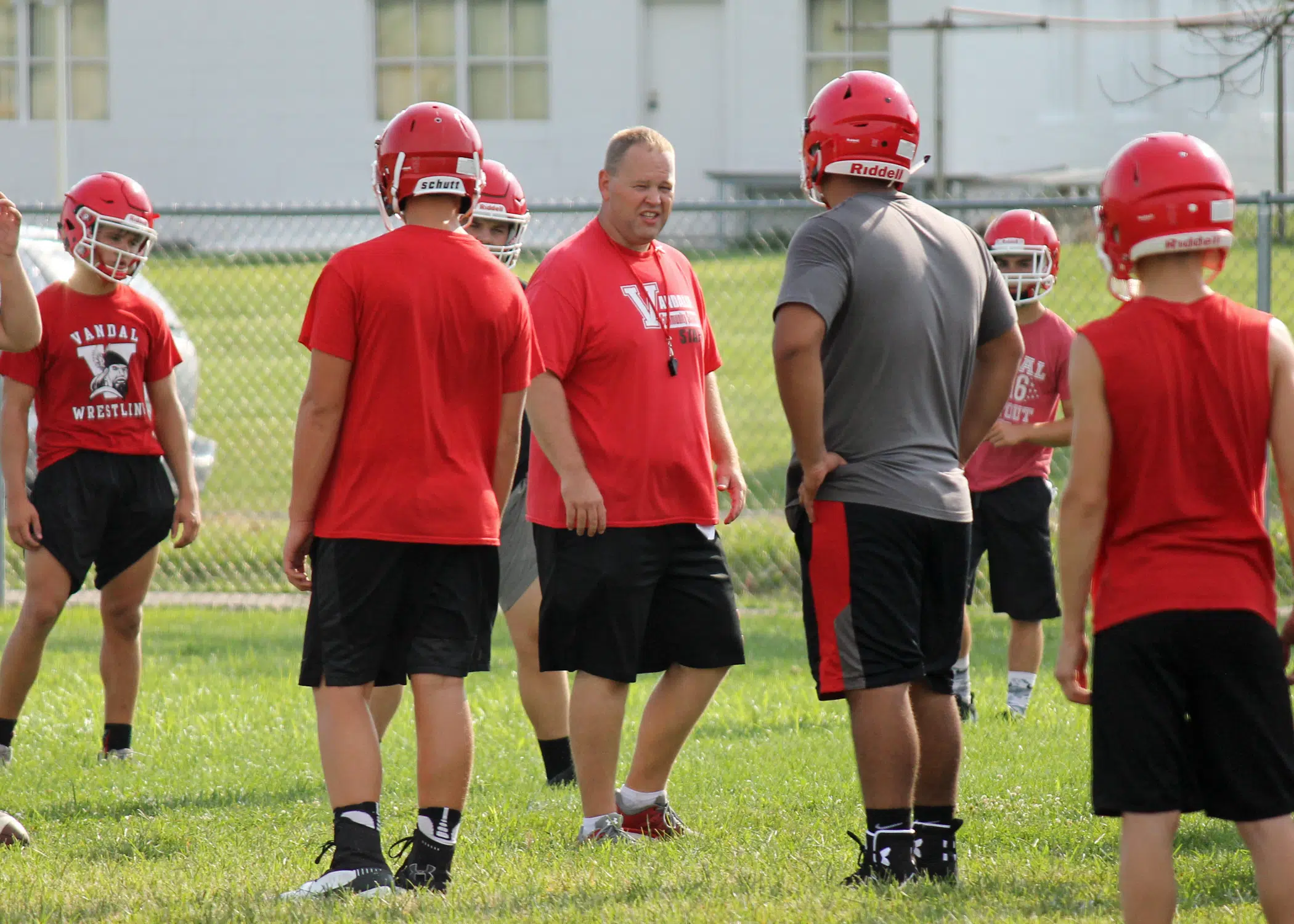 High School football officially got underway on Monday, with the first official day of practice.  Vandals Coach Jason Clay says it's exciting to get out there to officially start the season.
And, Coach Clay says although they do return a lot of experienced players, they will be looking for players to step into leadership roles.
The Vandals open the season two weeks from Friday, August 24th, when they will host Gillespie.