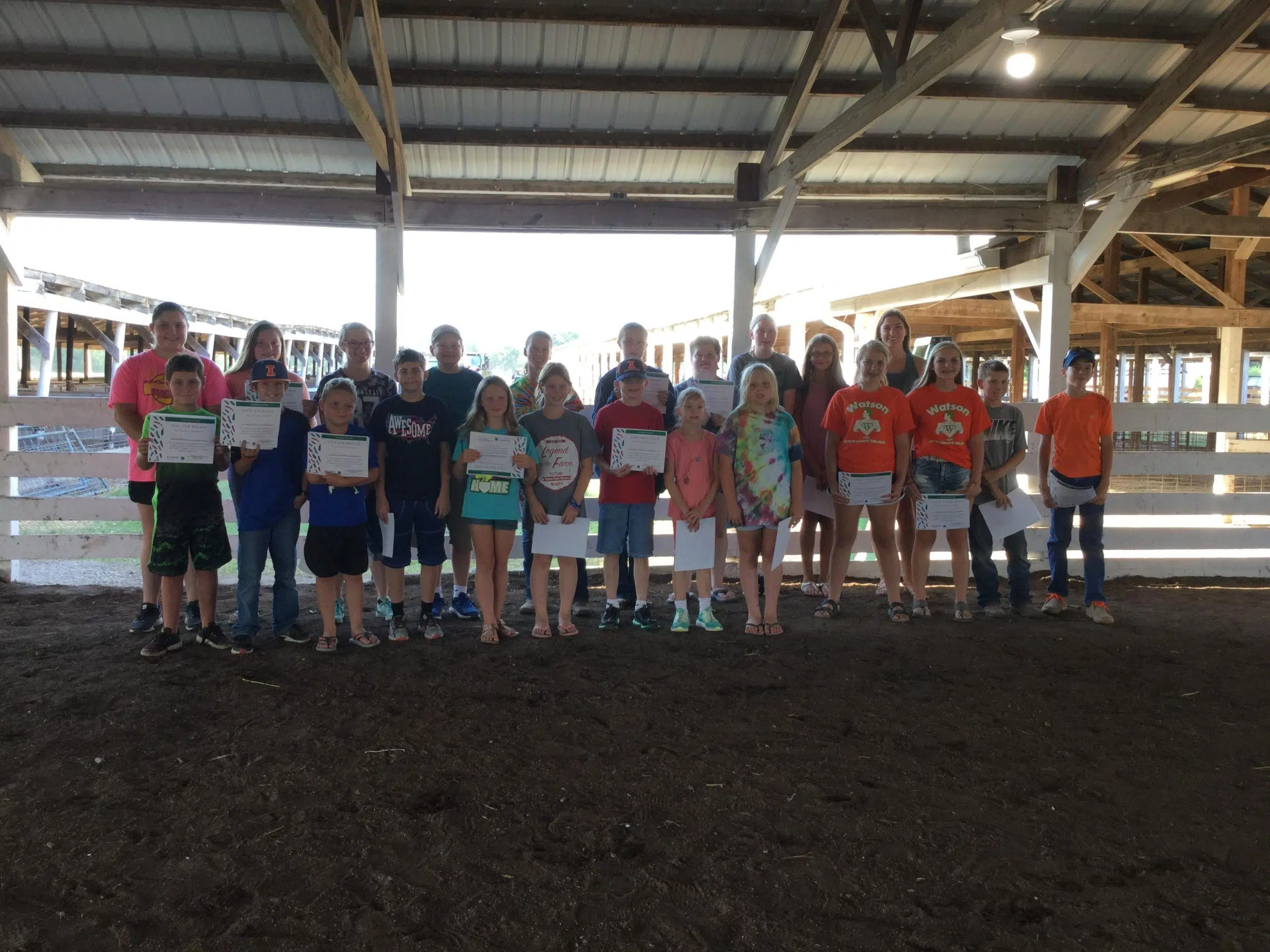 Preparing over the past year, 4-H members from Fayette County completed their projects at the 2018 Fayette County Fair, which wrapped up on Saturday. 4-H members from around the county exhibited their livestock and general projects for the entire week at the Fayette County Fairgrounds in Brownstown—with many of those participating receiving high recognition. You can check out all the winners from both the livestock and animal shows and the general projects on our website at www.vandaliaradio.com.
Meanwhile, 45 individuals were selected to represent Fayette County 4-H at the Illinois State Fair on Monday, August 13th. 4-H members deserving the highest praise were selected as Best of Show winners in their project area:
Kiralyn Hayes-Animal Science, Melody Otto-Clothing & Textiles, Julianna Berg-Crops & Soil Sciences, Benji Lowe-Engineering Science & Technology, Rachel Zimmerman-Food & Nutrition, Isabelle Daiber-Home & Family, Tanor Pemberton-Horticulture, Carsen Burks-Natural Resources, Reagan Walker-Photography, and Isabelle Daiber-Visual Arts.
Pictured are the State Fair Delegates—Back Row: Jayna Ireland, Anna Stine, Isabelle Daiber, Ivan Daiber, Julianna Berg, Kieara Hayes, Kelly Hayes, Kiralyn Hayes, Melody Otto, Rachel Zimmerman
Front Row: Abram Austin, Eli Austin, Calvin Voelker, Curtis Cole-Crockett, Mia Waggoner, Mya Schaal, Ike Daiber, Ivy Daiber, Keelie Miller, Payton Hoopingarner, Natalie Hoopingarner, Wade Stine, Tanor Pemberton