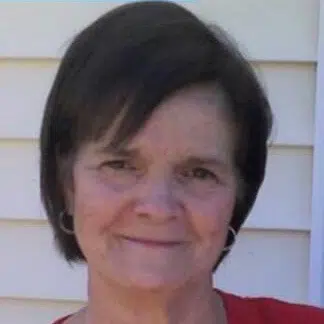 Janet Y. Beall, 71, of Vandalia, IL passed away at 9:35pm, Saturday, July 21, 2018 at her home.
A Funeral Service will be held at 10:30 AM, Wednesday, July 25, 2018 at Hohlt and File Funeral Home, Vandalia with Rev. Joe Lawson officiating. Interment will follow in Fairlawn Cemetery, Vandalia. Visitation will be held from 6:00-8:00 PM, Tuesday, July 24, 2018 at Hohlt and File Funeral Home. Memorials may be made to the Family of Janet Beall. Online condolences can be expressed at www.hohltandfilefh.com
Janet Y. Beall was born December 11, 1946 in Anna, IL, the daughter of Audie and Zella (James) Thomas. She worked as a CNA for Fayette County Health Department and Fayette County Hospital, she was a dietician at Flora Nursing Home, and often babysat. Janet also enjoyed to sew, quilt, and crochet.
She is survived by her daughters, Amber and husband, Andy Rametta of Johnson City, Debbie Tolliver and fiancé, Rodney Smith of Louisville, Heather and husband, Johnathan Ferguson of Vandalia, Megan Beall and fiancé, Jesse Younker of Vandalia, and Shea Beall of Vandalia; son, Nathan Beall and wife, Amanda of Vandalia; sister, LaDonna and husband, Ray Turner of Marion; best friends, Tracy Lash and Barb Ziglar; 16 grandchildren; and 2 great-grandchildren.
She was preceded in death by her parents, Audie and Zella (James) Thomas and her sons-in-law, Robbie Bolyard and Tyler Tolliver.