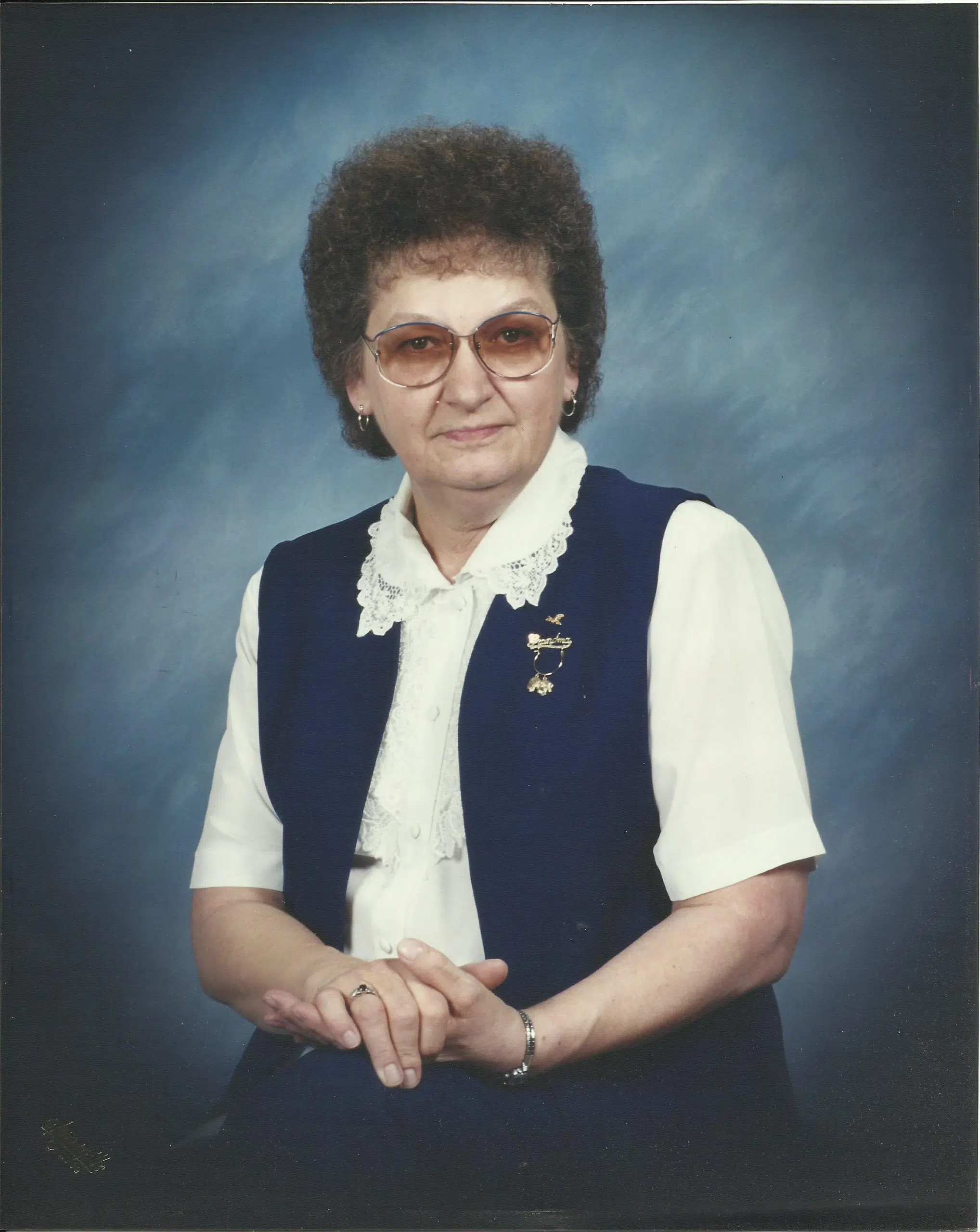 Bernice F. Edwards, 77, of Vandalia, passed away at 8:40 AM, Sunday, July 22, 2018 at her daughter's residence in Brownstown.
A Funeral Service will be held at 10:00 AM, Thursday, July 26, 2018 at Immanuel Lutheran Church, Augsburg with Pastor Josh Frazee officiating. Interment will follow in Fairlawn Cemetery, Vandalia. Visitation will be held from 6:00-8:00 PM, Wednesday, July 25, 2018 at Hohlt & File Funeral Home, Vandalia and one hour prior to services on Thursday, July 26, 2018 from 9:00-10:00 AM at Immanuel Lutheran Church. Memorials may be made to Immanuel Lutheran Church or to FCHD Hospice. Online condolences can be expressed at www.hohltandfilefh.com
Bernice F. Edwards was born May 16, 1941 in Shobonier, IL, the daughter of Ernst and Alice (Lotz) Wollin. She was formerly employed by both, Ken's Package Liquor and TC's Package Liquor. Bernice or "Nana", as she was known by her grandchildren, great grandchildren and many others, was a member of Immanuel Lutheran Church and enjoyed watching Cardinal baseball.
She is survived by her daughter Teresa and husband Doug Barnick of Brownstown; granddaughters, Breann and husband Tyler Harpster and Kristen Barnick and boyfriend Rickey Hicks; great-grandchildren, Emmalyn Harpster, Alivia Harpster, Makenna Gentry, Zayne Hicks, Lane Cox, and Brody Cox; sister, Faye and husband Vernon Blain of Hillsboro; and brother, Earl Wollin and wife Diana of Augsburg.
She was preceded in death by her parents, Ernst and Alice (Lotz) Wollin; daughter, Lori Ann Black; and brothers, Richard Wollin and Larry Wollin.