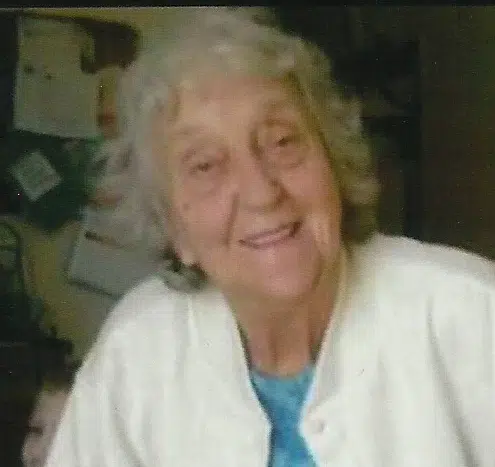 Viola Arlene Slater, 89, of Vandalia, passed away on Saturday, June 30, 2018 at Fayette County Hospital Long Term Care.
A visitation will be held from 3:00-5:00pm, Saturday, July 14, 2018 at Hohlt & File Funeral Home, Vandalia. Memorials may be made to the Fayette County Cancer Fund. Online condolences may be expressed at www.hohltandfilefh.com
Viola Arlene Slater was born March 26, 1929 in Bluff City, IL, the daughter of James and Myrtle (Munter) Davis. She worked as a Registered Nurse in Paducah, KY and in Vandalia, IL, and was a member of the American Legion Ladies Auxiliary where she was also a past president.
Mrs. Slater is survived by her three sons, Steve Slater of Vandalia, IL, Michael Slater and special friend Tammy Cripe of Vandalia, IL, and Jeff Slater of Sugar Hill, GA; son-in-law, Doug Sargent of Pensacola, FL; sister, Donna Harrison of Vandalia, IL; grandchildren, Kathryn Slater, Erin Stevens, Lyndsey Slater, Kyle Slater, Casey Slater, Sarah Sargent, and Jack Sargent; and great grandchildren, Kori Slater, Kaleb Turner, Konner Turner, Kaci Turner, Avery Philyaw, Kalum Harrington, Natalia Harrington and Rhya Harrington.
She was preceded in death by her parents; husband, Robert Slater; daughter, Paula Sargent; brothers, Bob, Bud, Darrell, Willard, and Billy Davis; and sisters, Maxine Davis and Patti Taylor