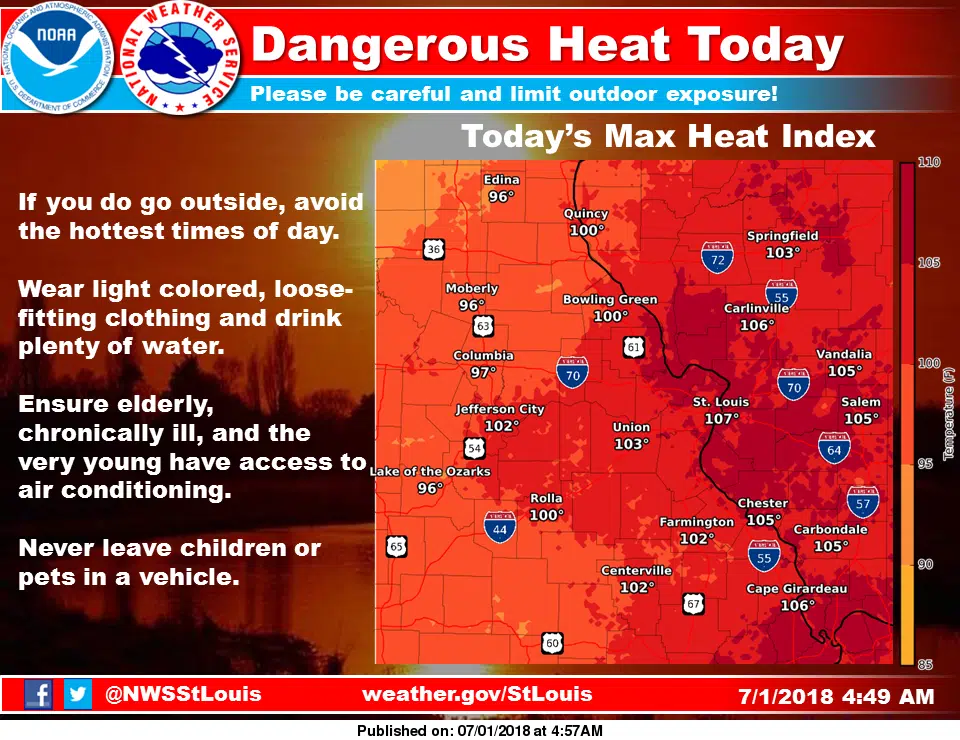 …EXCESSIVE HEAT WARNING REMAINS IN EFFECT UNTIL 7 PM CDT THIS
EVENING…
* TIMING…Heat index values of 105-110 and higher are likely
during the afternoon and early evening hours through tonight.
* HEAT INDEX VALUES…Up to 106 due to temperatures in the low to
mid 90s, and dewpoints in the mid 70s.
* IMPACTS…The likely combination of hot temperatures and high
humidity will lead to an increased risk of heat-related stress
and illness. The very young, the elderly, those without air
conditioning, and those participating in strenuous outdoor
activities will be the most susceptible. Also, car interiors
can reach lethal temperatures in a matter of minutes.