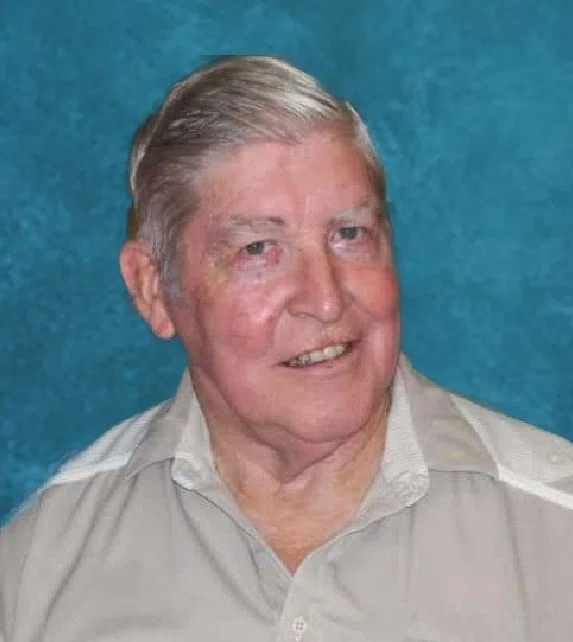 Ronald Clayton Pagel, age 80, of Edgewood, Illinois passed away at 6:25 a.m. Friday, June 22, 2018 at his home in Edgewood, Illinois surrounded by his family.
Funeral service will be at 11:00 a.m. Wednesday, June 27th, 2018 at the Harvest United Methodist Church, Edgewood, Illinois with a one-hour viewing prior to the service. Caroll Lewis, Roger McIntire, Jim Whitaker and Jeff Morrison will be officiating. Burial will be at the Edgewood Cemetery in Edgewood, Illinois. Visitation will be from 4p.m. to 8p.m. Tuesday, June 26th, 2018 at Edgewood Harvest United Methodist Church in Edgewood, Illinois. Masonic rites will be observed at 3:30 p.m. prior to visitation. Memorials may go to the Edgewood Cemetery, Bethsaida Congregational Church cemetery, HSHS St. Anthony Hospice or the donor's choice. Online condolences may be expressed at www.pagelfuneralhome.com
Ronald was born on November 20, 1937 in Clay County, Illinois, the son of Marvin and Ruby (Stortzum) Pagel. He married Velda Marie Jacobs on September 8, 1957 in the St. Paul United Church of Christ in rural Louisville, Illinois. She preceded him in death December 5th, 1998. He married Linda N. Feldhake, April 2001. She preceded him in death July of 2005
He was a member of Watson Masonic Lodge since 1963, Edgewood Cemetery Board Trustees since January 1968, Bethsaida Cemetery Board Trustee in March 1986, NFDA and district 14 IFDA since 1967, Effingham Men's Bowling Association Hall of Fame in March of 2000. He was an Edgewood Village Board Trustee from 1968 to 1972. He was a member of the Watson United Methodist Church. He was a former president of the Edgewood Lions Club, a member of Three Corners Ambulance Board since 1981 and had his own ambulance service for six years. He and Velda owned and operated Parkside Café from 1971 to 1973. He then became a school bus driver until 1976.
Ron graduated Worsham College of Mortuary Science, Chicago, Illinois in December 1959. He worked for Skeeles Funeral Home in Chicago, Carlson Funeral Home in Chicago, Lindblad Funeral Delivery Service for 3 years, and 2.5 years with Furman Funeral Home, Chicago, Illinois. He founded Pagel Funeral Home on December 16, 1967, Hotz-Pagel Funeral Home on September 1, 1976 and Watson Pagel Funeral Home in January 1989. He was a licensed funeral director for over 60 years.
Most of his life he served other people giving his time and sincerely believing in helping everyone he came in contact with to the best of his ability. He was honest, truthful and considerate in his associations with others; he possessed a good character and was a good and useful citizen. He was truly a wonderful husband and father.
He is survived by his daughter, Gerri Lynne Cochran (husband Dave) of Edgewood, Illinois; three sons, James Pagel (wife Kate) of Edgewood, Illinois, Clayton Pagel (wife Anita) of St. Elmo, Illinois, Anthony Pagel (wife Jessica) of Watson, Illinois; two brothers, Larry Pagel (wife Cheryl) of Effingham, Illinois and Rick Pagel (wife Guyla) of Brownstown, Illinois; two sisters, Vernabelle Lankford (husband Gerald) of rural Effingham, Illinois and Velma Siefker (husband Clete) of Fort Lauderdale, Florida; sister-in-law, Jan Pagel of Heartville, Illinois; eight grandchildren, Jason Cochran, Kristin Harvey (husband Mike), Vanessa Pagel (boyfriend Daniel), Jessica Polk (husband Tayler), Melinda Hoss (boyfriend Alec), Austin Pagel, Sierra Pagel, Melissa Russell (husband Nick) and 10 great-grandchildren, Zain, Shawn, Keaten, Abbie, Mya, kinze, Dax, Blayze, Isabella and Benjamin, and many nieces and nephews.
He was preceded in death by his parents, Marvin and Ruby Pagel; his beloved wife, Velda Marie Pagel and one brother, Floyd Pagel.