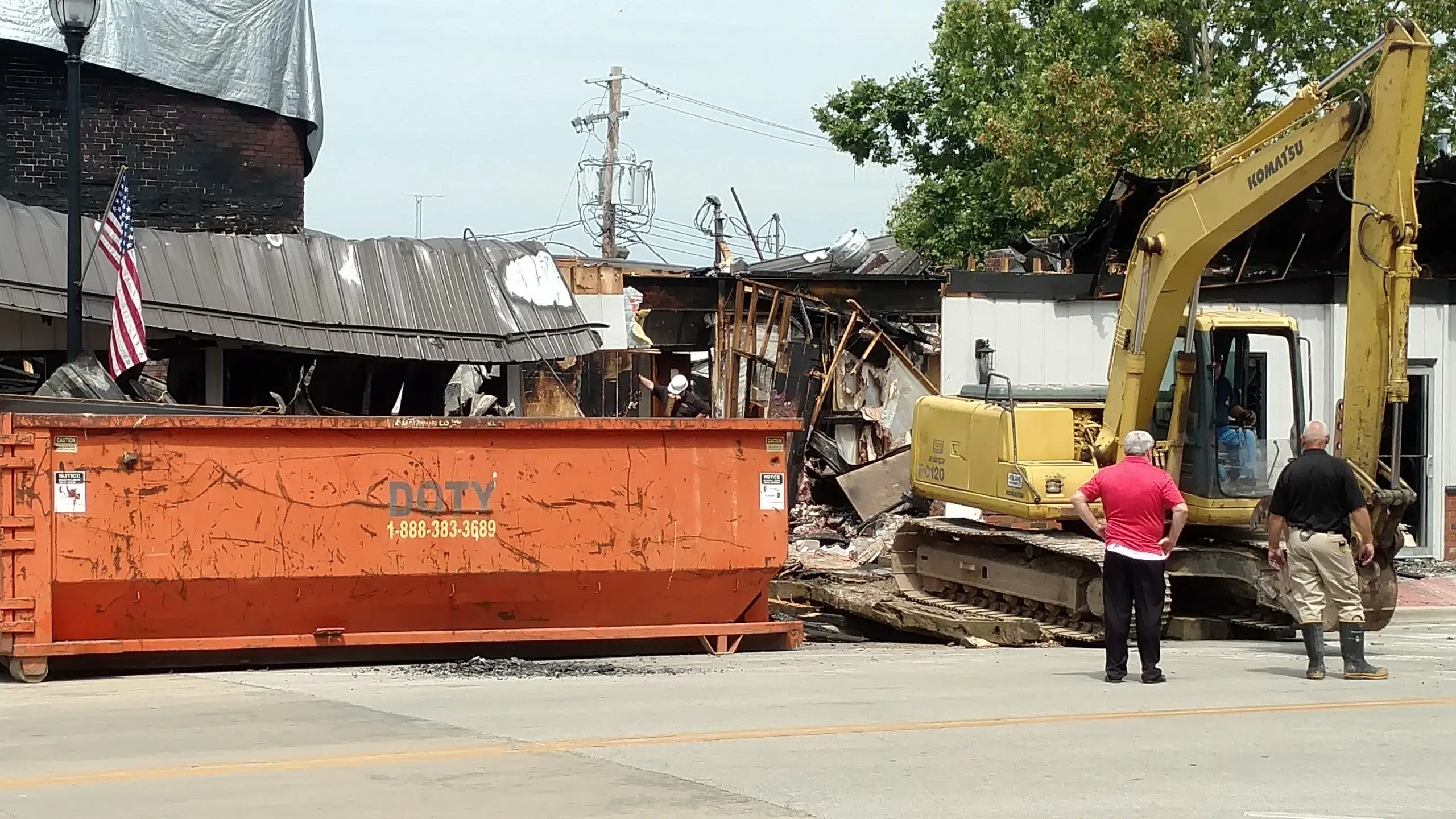 Vandalia Mayor Rick Gottman spoke a bit today on the fire that took away one downtown business and damaged the buildings of another earlier this week.  Some clean up was taking place at the Capital View Steakhouse building today at 4th and Gallatin Street, a business that was lost to fire in the overnight fire on Monday night.  Mayor Rick Gottman says the situation is a very sad one, but we have to overcome.
The clean up was taking place at the site today, as the investigation by the Illinois State Fire Marshal's office is continuing today.  Vandalia Fire Chief Keith Meadows says the investigators are still working to find the cause of the blaze.
Meanwhile, downtown business Willms & Associates is up and operating right across the street from their normal location.  Willms & Associates announced on their Facebook page they were up and going with normal business hours today in their temporary home at 414 West Gallatin Street.