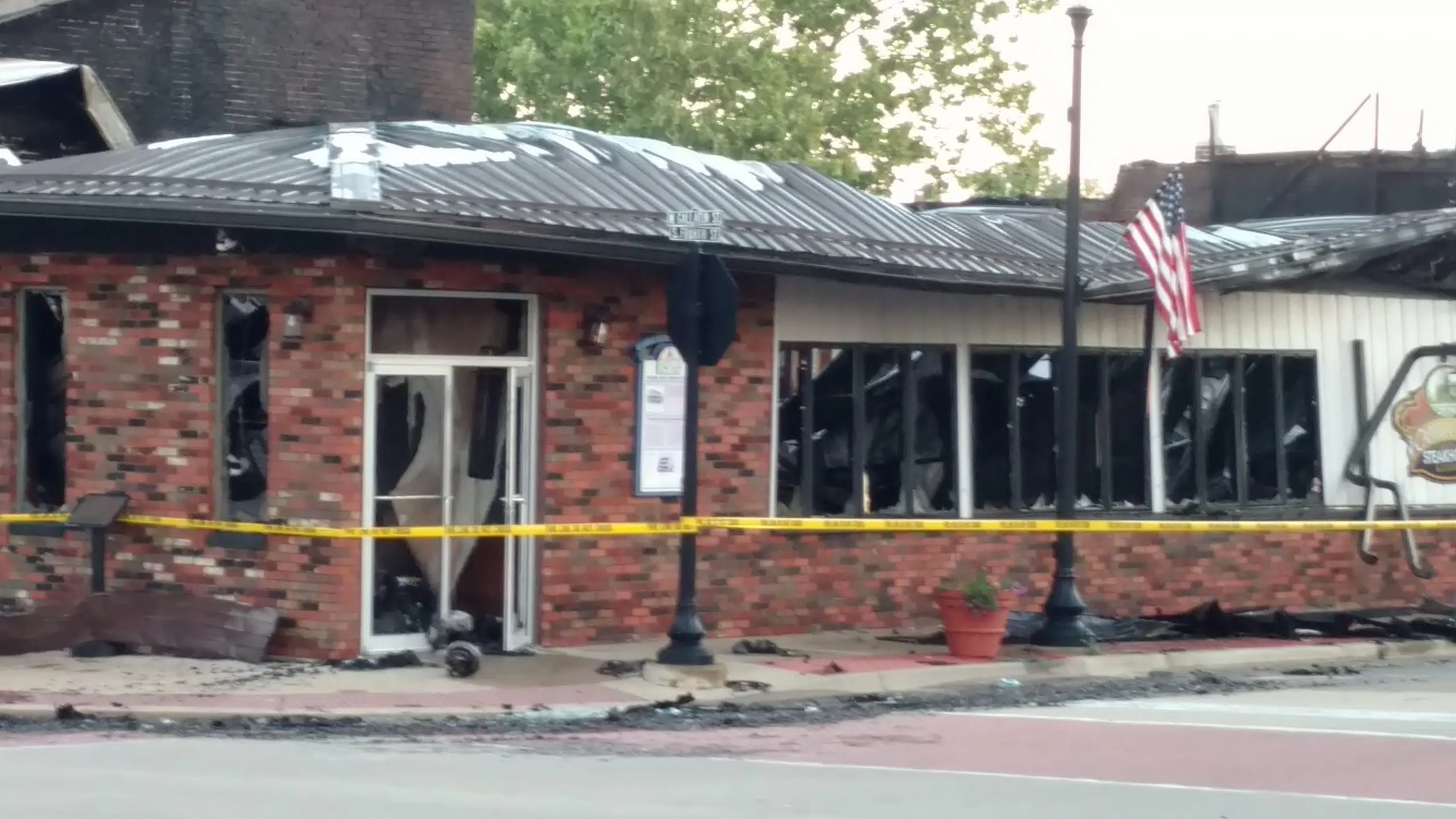 A popular downtown Vandalia restaurant was lost in an overnight fire.  Capital View Steakhouse, at the corner of 4th and Gallatin Streets in downtown Vandalia, was deemed to be a total loss following damage from the fire.  Vandalia Fire Chief Keith Meadows says they received the call for the fire at 11:07 pm last night, with the report being it was structure fire at the restaurant.  Meadows says they were on the scene within just a few minutes and could already see the fire thru the roof.  Chief Meadows says at that point he knew they were going to need some assistance.
And, although they were able to stop the fire from causing further damage, Chief Meadows says one other downtown business did sustain some damage in the blaze.
Meadows says he has called in the Illinois State Fire Marshal to investigate, mainly because of the amount of damage in the fire.  Chief Meadows says he doesn't have any idea on a cause at this time.