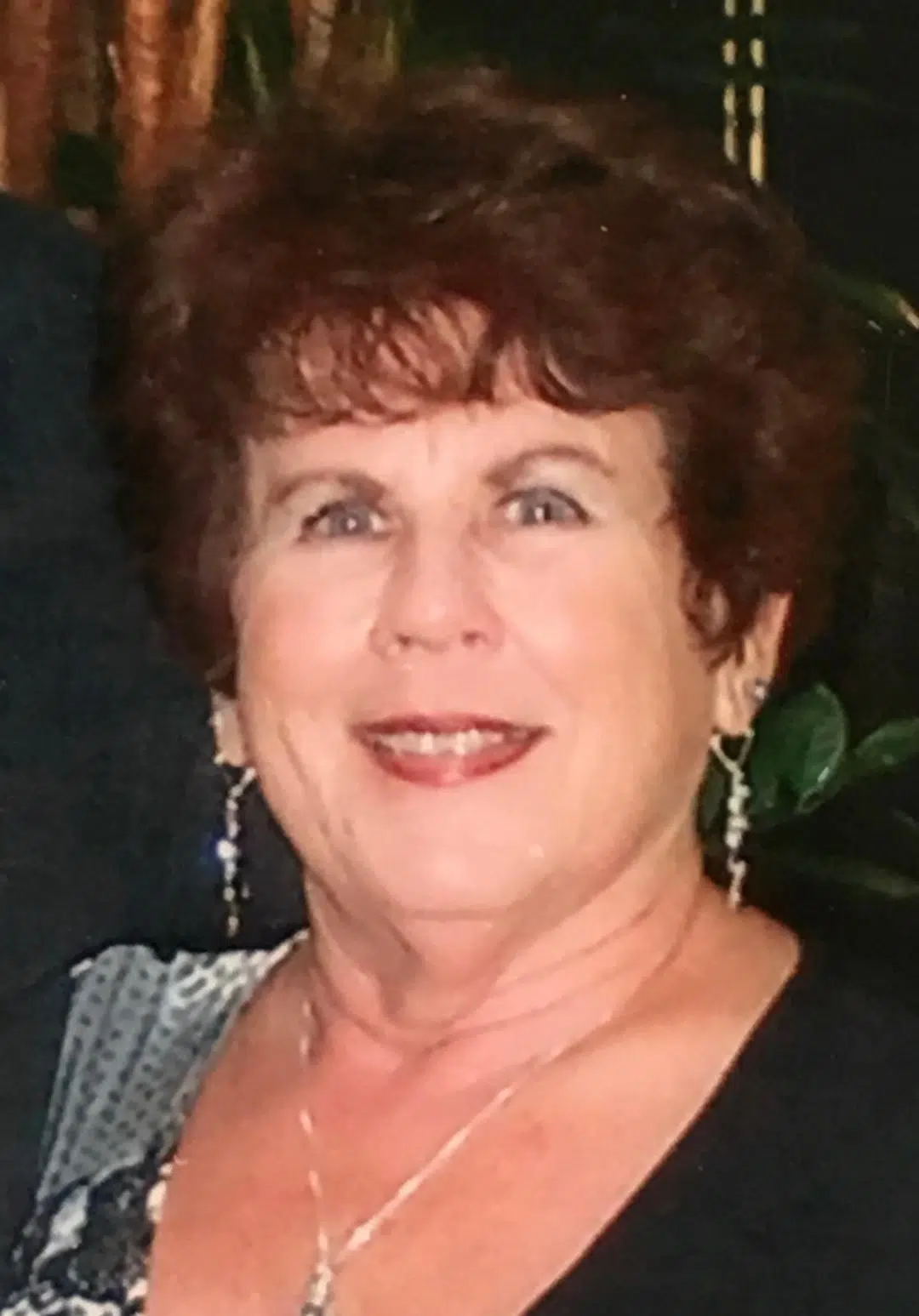 Janet Sue Eckhardt Cox, 73, of Patoka, IL passed away at 3:54 PM, Monday, May 21, 2018 at her home.
A Funeral Service will be held at 1:00 PM, Friday, May 25, 2018 at the First United Methodist Church of Vandalia with Rev. Rick Atchley and Rev. Rob Dillingham officiating. Visitation will be held prior to services from 10:00 AM- 1:00 PM, Friday, May 25, 2018 at the First United Methodist Church of Vandalia. Interment will follow in Fairlawn Cemetery, Vandalia. Memorials may be made to the Fayette County Cancer Fund. Online condolences can be expressed at www.hohltandfilefh.com
Janet Sue Eckhardt Cox was born March 14, 1945 in Vandalia, IL, the daughter of Louis "Pete" and Alma (Niehaus) Schulte. She married Larry Eckhardt on April 3, 1964; he preceded in death on July 10, 2010. She then married John T. "Tom" Cox on June 25, 2013. Janet worked as a bookkeeper/secretary for Eckhardt's Sales and Service, was an attendant for Thoro-clean Laundry, and a former waitress/hostess at Ponderosa Steakhouse in Vandalia. She was a member of Holy Cross Lutheran Church, Vandalia and was currently attending the United Methodist Church of Patoka.
She is survived by her husband Tom Cox of Patoka; son, Tony Eckhardt and wife Johanna of rural Vandalia; daughter, Tracy and husband Ed McConaughay of St. Elmo; brothers, Robert Schulte and wife Lillian and Frank Schulte; grandchildren, TJ Pryor and wife Alisha, Tyler Pryor, Sophia Eckhardt, and Kathryn Eckhardt; step-grandchildren, Autumn, Alaina, and Adria McConaughay.
She was preceded in death by her parents; husband; brother, Floyd Schulte; and a grandson, Noah Eckhardt.