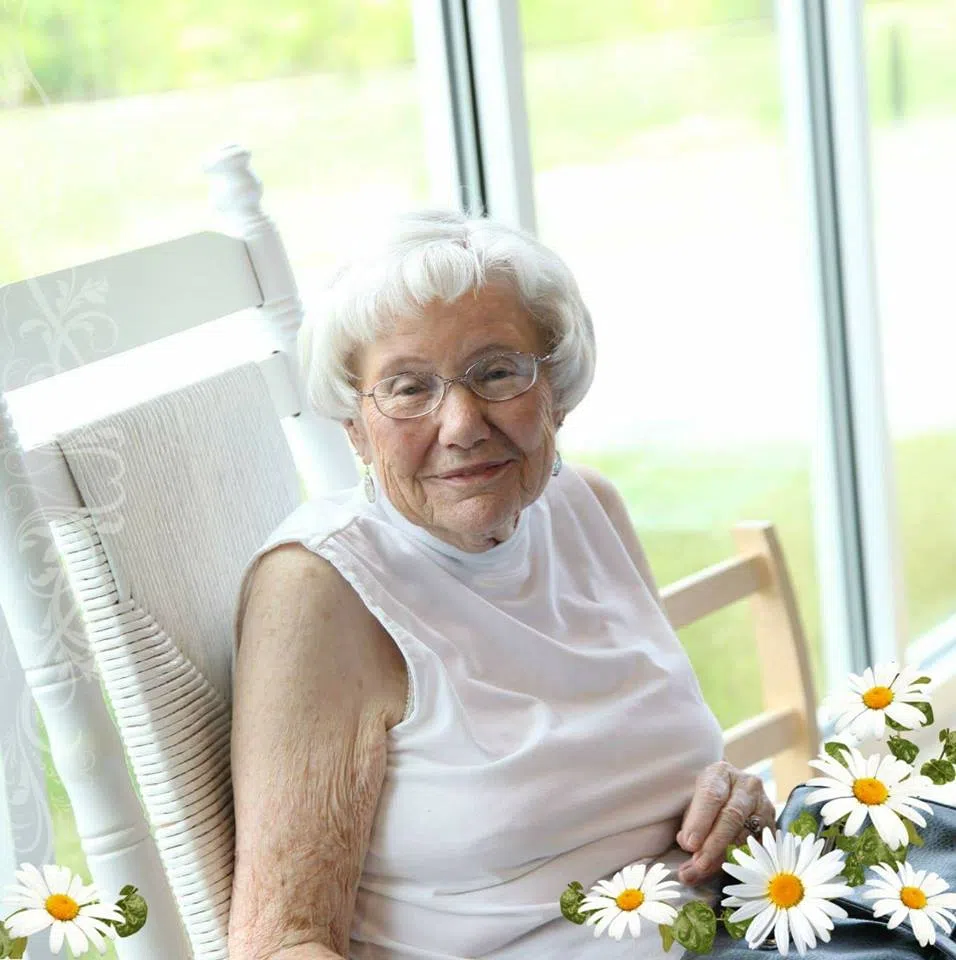 Frances Elaine Williams Scarborough, 94, of Florissant, MO, passed away at 3:42 PM, Friday, May 18, 2018 at DePaul Hospital in Bridgeton, MO.
A Funeral Service will be held at 11:30 AM, Monday, May 28, 2018 at Hohlt and File Funeral Home, Vandalia. Visitation will be held prior to services from 10:00 AM- 11:30 AM, Monday, May 28, 2018 also at the funeral home. Interment will follow in McInturff Cemetery, rural Vandalia. Memorials may be made to Second Chance Animal Rescue (835 Sunset Dr. Vandalia, IL 62471). Online condolences can be expressed at www.hohltandfilefh.com
Frances Elaine Williams Scarborough was born on July 5, 1923 in Vandalia, IL, the daughter of Robert and Lydia (Ewing) Weger. She married Ira Williams in 1961; he preceded in death in 1963. She then married Robert Scarborough in 1978; he preceded in death in 1990. Frances was formerly employed as a bookkeeper for Robin's Motel and the Holiday Inn. She was a current member of Bellefontaine United Methodist Church, St. Louis, MO and former member of the First United Methodist Church of Vandalia.
She is survived by her daughter, Donna (Williams) Yost; grandchildren, Mandi and husband Neal Randell and Brian Yost; and great-grandchildren, Elise, Ethan, Aiden, Collin, Barett, and Lucas.
She was preceded in death by her parents; husbands; siblings, Vera, Bob, Mary, Russell, and Faye; and a great-grandson, Carter.