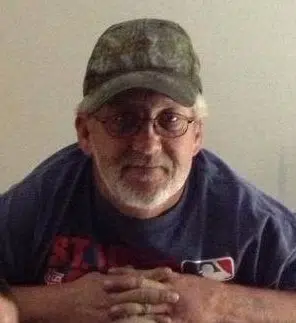 David Joe Utley, 48, of Vandalia, IL passed away at 9:51 PM, Friday, May 18, 2018 at Fayette County Hospital Emergency Room.
A Visitation will be held from 5:00- 8:00 PM, Thursday, May 24, 2018 at Hohlt and File Funeral Home, Vandalia. Memorials may be made to Hohlt and File Funeral Home to help with expenses or to Stand Up To Cancer. Online condolences can be expressed at www.hohltandfilefh.com
David Joe Utley was born November 17, 1969 in Russellville, KY, the biological son of Danny Cherry and son of Barry and Carolyn (Utley) Hughes Rine. He married Kristi Hipsher. David was formerly employed as a laborer at Brockway and was a member of the First Christian Church of Brownstown.
He is survived by his wife, Kristi Utley of Vandalia; biological father, Danny Cherry of French Lick, IN; daughter, Amber Santmyer and fiancé Jacob Rakers of Aviston; sons Nathaniel Utley and Matthew Utley, both of Vandalia; sister, Wendy Rine and fiancé Pat Kershaw of Brownstown; brothers, Kevin Hughes and wife Sarah of Shobonier, Benji Rine and wife Hattie of Brownstown, Chris Rine and wife Jessica of Brownstown; nieces and nephews, Ashley, Kayleigh, Jamie, Chelsey, Breanna, Tevin, Taylor, Hailey, Hannah, Makayla, Natalie, Elijah, Trinity, Skylar, Elizabeth, Blake, Dathan, Landon, Cameron, Sophia, Meadow, Stephanie, Austin, Seth, Blake, Tanner, and Riley; and 10 great-nieces and nephews.
He was preceded in death by his parents, Barry and Carol Rine; maternal grandparents, Henry and Irene Utley; paternal grandparents, William and Inez Rine and Renford and Myra Cherry