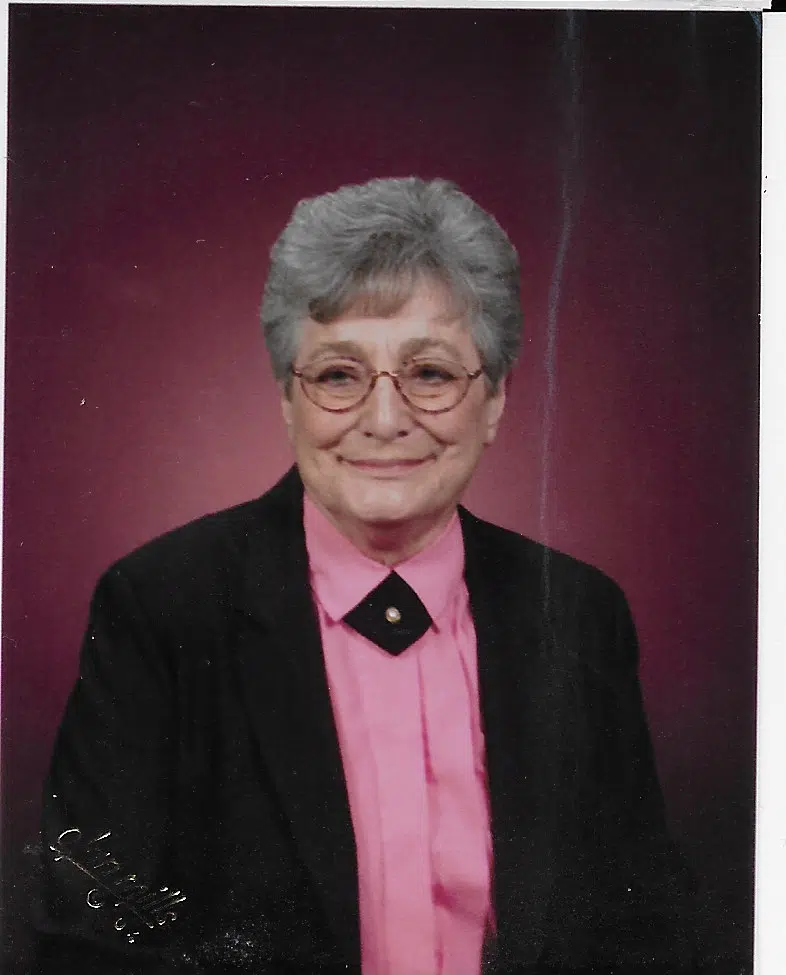 Virginia F. "Ginny" Anderson, 90, of Ramsey, Illinois, passed away Tuesday, May 8, 2018, at St. John's Hospital, Springfield, IL.
Graveside Services will be held at 11:00 AM, Friday, May 11, 2018, at Fairlawn Cemetery, Vandalia, with Pastor Terry Westerfield, officiating. Friends and family may gather at the cemetery at 10:45 A.M. Memorials: HSHS St. John's Hospice, Springfield, IL. Miller Funeral Home, Vandalia, IL, is in charge of arrangements. Online memories and condolences may be shared with the family at www. millerfh.net.
She was born June 24, 1927, in Richview, IL, the daughter of Charles & Grace Tucker. Married Robert Don "Andy" Anderson on August 25, 1948, Centralia, IL, he passed away March 17, 1995. She was a retired Pharmacy Tech at Cain's Drug Store, Vandalia, IL and a member of First United Methodist Church, Vandalia, IL.
She is survived by: Dau-in-laws – Joan Anderson, Ramsey, IL and Carla Anderson, Danville, IL; Grandchildren – Kris, Zach and Rickie; Great Grandchildren – Herrick and Rowen; and Sister – Barbara Aussieker, Irvington, IL.
Preceded in death by: Parents; Husband; 2 Sons – Richard and Steven Anderson; Brother – Dalton Tucker; and 2 Sisters – Evelyn Heflin and Geraldine White.