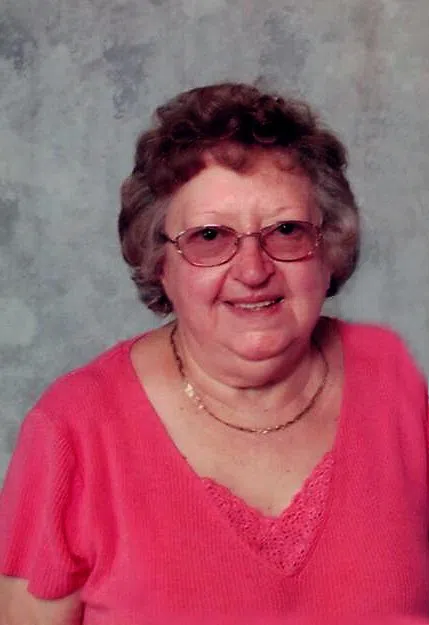 Shirley M. Warner, 77, of Vandalia, Illinois, passed away at her home,  Wednesday, March 28, 2018, in Vandalia, IL.
Services will be held at 12:00 PM, Friday, March 30, 2018, at First Baptist Church, Ramsey, with Pastor Jeff Shouse officiating.  Burial will follow at Ramsey Cemetery Ramsey, IL,  Visitation will be held from 10:00 AM to 12:00 PM, Friday, before the service,  March 30, 2018, at the Church. Memorials: Team Cody Fund,  Fayette County Hospice and First Baptist Church-Ramsey.  Miller Funeral Home, Vandalia, IL, is in charge of arrangements. Online memories and condolences may be shared with the family at www. millerfh.net.
She was born June 4, 1940, in rural Assumption, IL, the daughter of Harley Clark & Myrtle Mae (Smith) Burke. Married Gary Herman  Warner, May 11, 1968, Assumption, IL, he passed away February 27, 2017.  She was a former employee of Mallory's, Pana, IL and a Homemaker. Shirley loved gardening, cooking & canning.
She is survived by: Son – Scott Warner & Michelle, Shobonier, IL; Daughters – Stephanie Carruthers & Steve, Bingham, IL,  Sue Warner and Sandy Warner, both of Vandalia, IL; 11 Grandchildren – Cassandra & Kal Cook –  Ashley & Isaiah Miller –  Ryan & Whitney Carruthers -Tyler & Seth Carruthers – Trevor Harre & Autumn –  Haley Warner & Kain – Gabrielle Harre –  Cody, Cameron & Caden Warner.  7 Great Grandchildren – Kelli, Kora, Karson Cook – Rebecca, Bethany, Leah Miller – Mason Harre; Brothers – Ralph Burke & Mary, Mt. Auburn, IL; LeRoy Burke, Shelbyville, IL; Sister – Ruth Johnson, Nokomis, IL
Preceded in death by her parents, husband, and brothers- Robert & Dale.