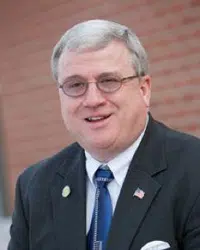 Vandalia Mayor Rick Gottman updated the Vandalia City Council on several business openings and changes in town during the Mayor's report at Monday night's council meeting. Nayor Gottman informed the council that the new Alzheimer's care facility, Willow Brook, is now open on Sunset.
Gottman also informed that council that the multi-million dollar renovations are continuing at the Holiday Inn Express.
Work on Witness Distillery continues in downtown Vandalia and Gottman says the restaurant opened recently as part of the distillery has been doing well.
Gottman also mentioned that a new BBQ restaurant is looking to open in the former JJ's café location in the old hotel building on Gallatin Street.