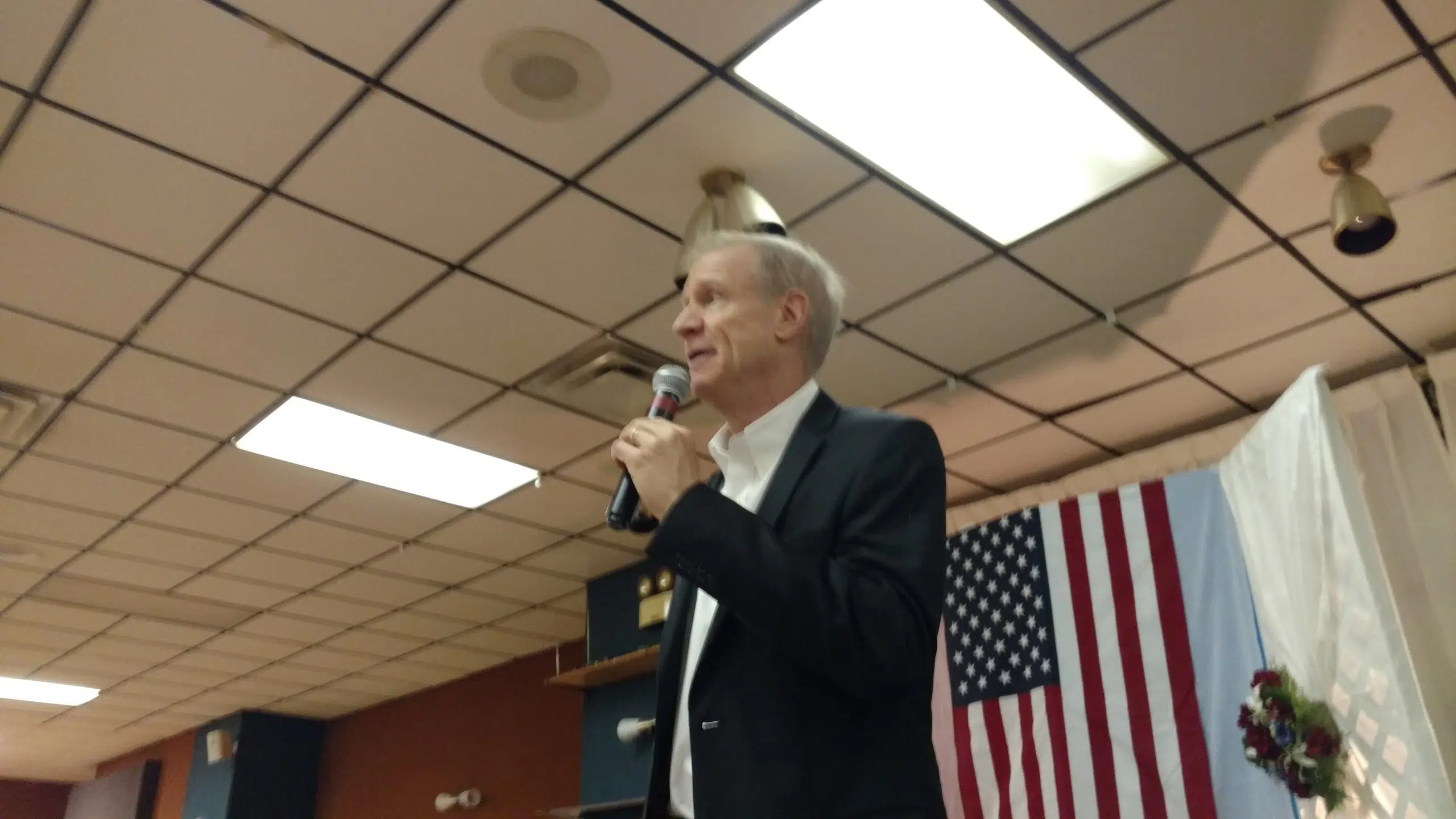 Governor Bruce Rauner made a stop in Vandalia on Saturday afternoon to speak at the Fayette County Lincoln Day Dinner.  A large crowd was on hand to hear from Governor Rauner, who became the first sitting Governor to address Fayette County's Lincoln Day Dinner.  Governor Rauner thanked those on hand for their dedication to the Republican Party, and he says he believes brighter things are on the way for the party.
And, Rauner acknowledged having a tough fight coming in the Gubernatorial race.  But, he says he's been there before and been able to come out on top.
There were several others that spoke during Saturday evening's Lincoln Day Dinner. We will have more coming up tomorrow during NewsCenter.