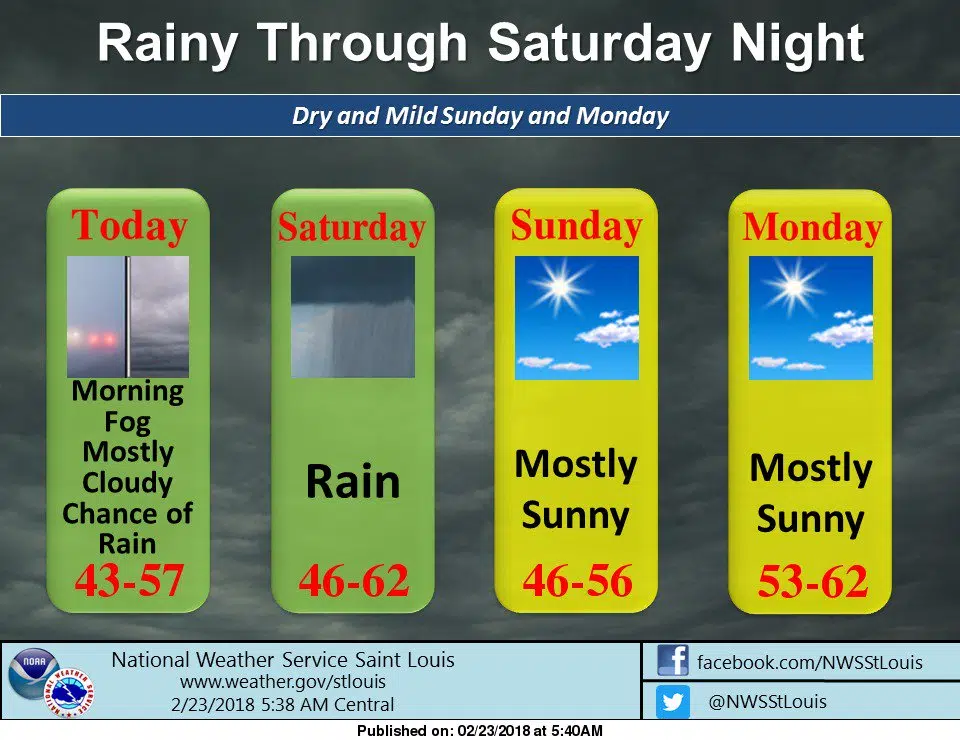 We are looking at a lot more rain in the forecast over the next 36 to 48 hours.
We'll see the rain taper off this morning, leading to just cloudy skies for today with a high of 55.  Tonight, rain comes back into the forecast with a low of 43.  The National Weather Service in St. Louis says our chance of rain for tonight is at 100%.
For Saturday and Saturday night we'll see showers and possible a thunderstorm, with a high on Saturday of 59 and a low on Saturday night of 37.  The NWS says our chance of rain for Saturday is 100% and 80% on Saturday night.