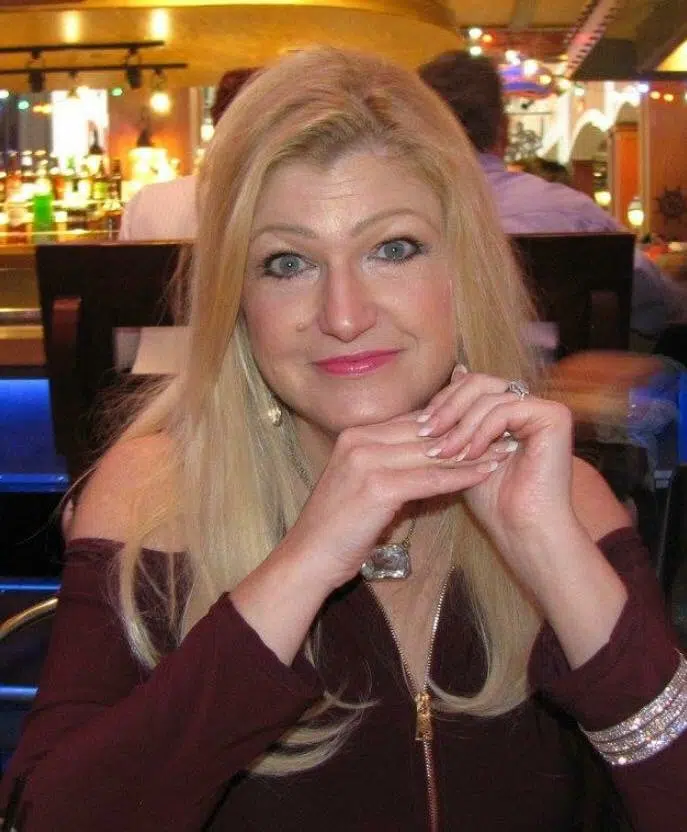 Tracy Ann Harre Fisher died unexpectedly in her home on February 6th, 2018 in Wildwood, MO at the age of 51.
Tracy is survived by her parents, Doris & Paul McConkey and Henry & Connie Harre; daughter, McKenzie Fisher; grandmother, Marge Harre; siblings, Tim Harre, Keith Harre and wife Denise, Shannon and husband Wes VanZant; niece, Kelsi Harre; and nieces and nephews, Trevor, Haley, Gabby, TJ, Josie, Haden, Ava, Greyson, Ethan, Cora, and Mason. She is preceded in death by her grandparents Noah & Minnie Tackett and Edward Harre.
She was born on November 24, 1966 in Vandalia, IL to Doris and Henry. She graduated from Brownstown High School in 1986. She worked as a successful enterprise account manager at Advanced Solutions. She married Scott Fisher in 1998 and not long after the couple married they welcomed their baby girl McKenzie Fisher into their home on August 1, 2003.
Tracy was a remarkable individual who could light up any room. She had an extraordinary passion for life and enjoyed spending time with her family and friends. She was a devoted mother who encouraged her daughter to pursue all of her goals in life. She was also a member of The Crossing Church in Chesterfield MO. She will be deeply missed by her friends, family, and all who knew her.
Arrangements Hohlt & File Funeral Home and Buchholz Mortuary:
Online condolences may be expressed at www.hohltandfilefh.com
SATURDAY February 10th at Buchholz Mortuary West. Address: 2211 Clarkson Rd, Chesterfield, MO.
Visitation from 1-4pm. Friends of McKenzie are asked to arrive after 3pm.
SUNDAY February 11th at the First Baptist Church of Brownstown. Address: 503 E Oak St.
Visitation from 1-3pm with funeral and graveside services to follow. Tom Fedrigon will officiate the ceremony.
A potluck style reception will be held after the funeral at Pam Orr's House. Address: 346 N College Ave, Brownstown, IL. All are welcome to attend and celebrate Tracy's life. Donations made will go towards an educational fund for her daughter McKenzie. Flowers can be sent to the funeral home by Saturday the 10th.
The family would like to thank all of Tracy's friends for their support through this difficult time.