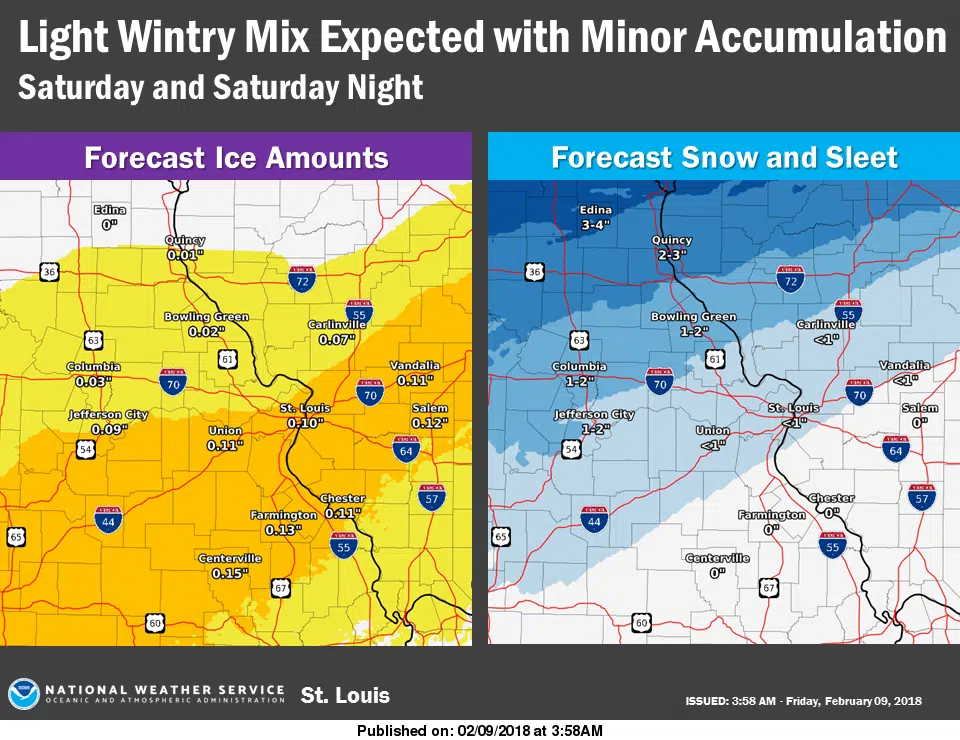 It looks like Saturday and Saturday night will be very rough for any travel around the area.
We are looking a mild day today.  We'll see gradually clearing skies today with a high of 52.  It will be breezy, with winds gusting better than 20 miles per hour out of the south today.  Tonight we could potentially see some overnight freezing drizzle with a low of 28.
Then, Saturday begins a day and night that we may see quite a bit of freezing precipitation.  We have a chance of freezing drizzle and drizzle during the day on Saturday with a high of 33.  Then, for Saturday night freezing rain is likely, possibly mixed with sleet and snow at times with a low of 23.  New ice accumulation of around 1/10th of an inch is possible while new snow and sleet accumulation of less than a half inch is possible for Saturday night.  Sunday morning we could still see some freezing drizzle and snow with a high of just 30 on Sunday.