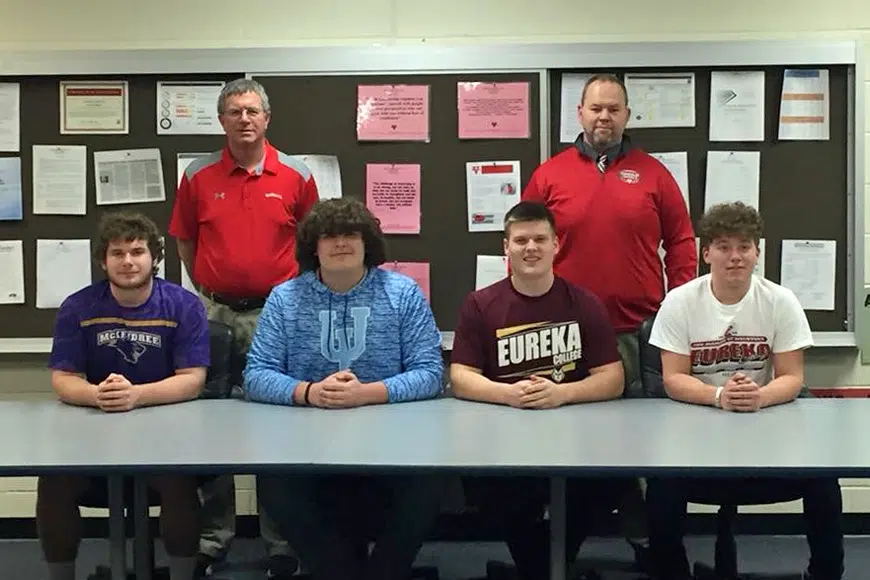 Four Vandalia football players who were key to the Vandals deep playoff run during the 2017 football season will continue their playing careers at the collegiate level. Seniors Chandler Boyd and Dylan Garrett will attend Eureka College, Ethan Bayles will play for Upper Iowa University and Marcus Zimmerman will play for McKendree University. Following the official signings on Wednesday, Vandals Football Coach Jason Clay saying it is an exciting day when athletes get to make the move to the next level.
And Clay says all four athletes have been big parts of the Vandals football program and have made impacts on and off the field.
In their senior season, Bayles, Boyd, Garrett and Zimmerman helped the Vandals to a 6-3 regular season record before making it to the third round of the playoffs and ending their season at 8-4.