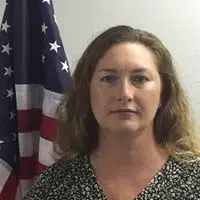 One of the Republicans running for State Representative in the March 20th primary made a stop in Vandalia on Monday.  Laura Myers says her campaign is going well.
And, as for hearing concerns from around the area, she says taxes and regulations are a few of the issues.
Myers is running against Blaine Wilhour for the Republican nomination for the 107th district State Representative seat.  The winner of the March 20th primary will move on to the November General Election.