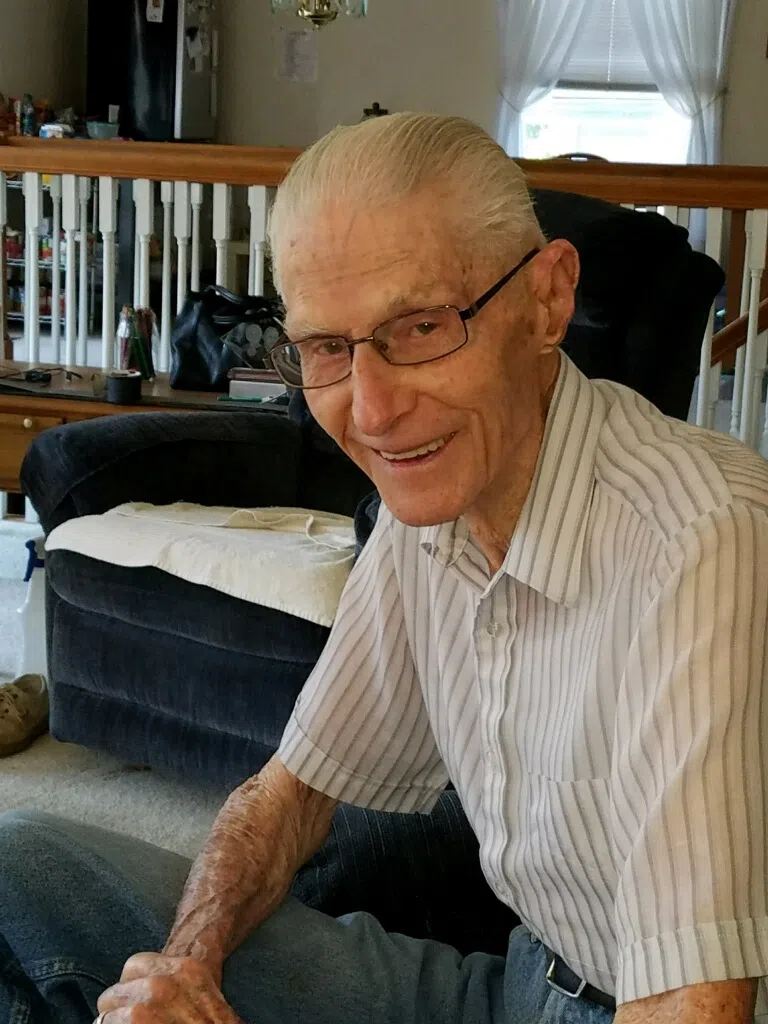 Kenneth "Kilburn" Sefton, 95, of Brownstown, IL, formerly of Vandalia, passed away at 5:36 AM, Friday, February 2, 2018 at home in Sefton Township, surrounded by his family.
Visitation will be held from 1:00- 2:00 PM, Sunday, February 4, 2018 at Hohlt and File Funeral Home, Vandalia. A Graveside Service and interment will immediately follow the visitation on Sunday, February 4, 2018 at Mt. Carmel Cemetery, rural Brownstown with Mick McCammack officiating. Memorials may be made Brownstown First Responders or to the Donor's Choice. Online condolences can be expressed at www.hohltandfilefh.com.
Kenneth Kilburn Sefton was born on December 6, 1922 in Sefton Township, the son of George and Hazel (Sefton) Sefton. He married Velma "Jean" Neathery on February 12, 1949. Kilburn was a carpenter and farmer for many years. He was a US Navy Veteran serving from 1946-47 and was also a member of the Vandalia Moose Lodge #1447.
He is survived by his wife, Velma "Jean" Sefton of Brownstown; daughter, Chris Sefton and significant other, Terri Gavis of Brownstown; brother, Maurice Sefton of Decatur; and sisters, Marilyn McCammack of Decatur, Georgianna Ragsdale of Mt. Zion, and Faye Schwarm of Farina.
He was preceded in death by his parents; sister, Lea Ellen Sefton; and brothers, Darrell Sefton and Loren Sefton.