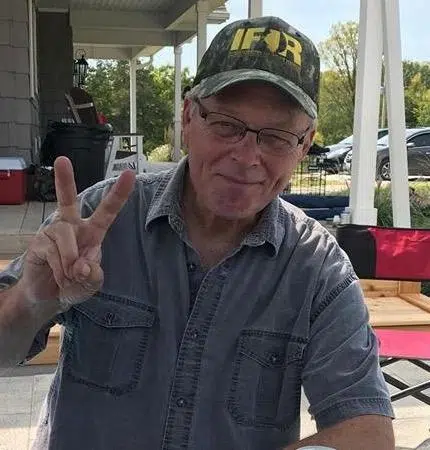 Daniel Lawrence Burtschi III, 61, of Vandalia, IL passed away at 7:00 AM, Monday, January 29, 2018 at Memorial Medical Center in Springfield, IL.
A Funeral Mass will be held at 11:00 AM, Monday, February 5, 2018 at Mother of Dolors Catholic Church, Vandalia. Interment will follow in Bethlehem Cemetery, rural Vandalia. Visitation will be held prior to mass from 9:00- 11:00AM, Monday, February 5, 2018 at Mother of Dolors Catholic Church, Vandalia. Memorials may be made to Bethlehem Cemetery or the Donor's Choice. Online condolences can be expressed at www.hohltandfilefh.com
Daniel Lawrence Burtschi III was born on December 20, 1956 in Vandalia, the son of Daniel L. Burtschi Jr. and Jean M. (Adermann) Reece. He married Vicki Bogart on March 13, 1982. Dan was a retired correctional officer and maintenance craftsman for IL Department of Corrections and was employed by Pinnacle Foods in St. Elmo. He was beloved by many for his warmth, generosity, unwavering optimism and good humor. He was a member of Mother of Dolors Catholic Church and IFOR, the Illinois Federation for Outdoor Resources.
He is survived by his mother, Jean Reece of Vandalia; wife, Vicki Burtschi of Vandalia; sons, Daniel Tyler Burtschi of Pella, IA, Paul Bone and wife Heidi Strobel of Evansville, IN, and Jason Bone and wife Jennifer of Vandalia; brother, Fred Burtschi of Vandalia; sisters, Elizabeth Horath of Strasburg, J'Amy Payne of Springfield, and Mary Alexander of Springfield; grandchildren, Henry Burtschi, Charlotte Burtschi, Wyatt Bone, Genevieve Bone, Megan Koonce, Gracie Bone, and Reiley Bone; father in law, Russel Bogart of Vandalia; and mother in law, Virginia Walker of Vandalia.
He was preceded in death by his father, Daniel L. Burtschi Jr. and step-father, Ted Reece.