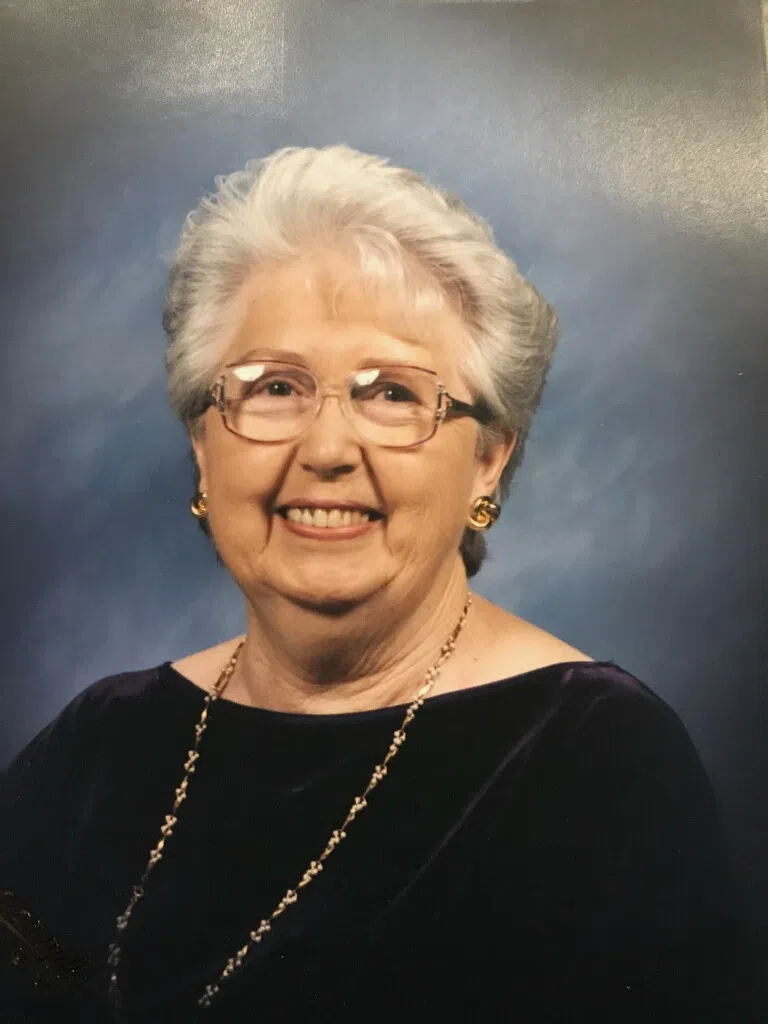 Gertrude T. Green, 92, formerly of Shobonier, IL passed away on January 28, 2018 in Kansas City, KS at the Overland Park Hospital.
A Funeral Mass will be held at 11:30 AM, Saturday, February 3, 2018 at Mother of Dolors Catholic Church, Vandalia. Interment will follow in Fairlawn Cemetery, Vandalia. Visitation will be held prior to services from 9:45 – 10:45 AM, Saturday, February 3, 2018 at Hohlt and File Funeral Home, Vandalia. The family requests that in lieu of flowers memorials be made to FAYCO Enterprises, Inc. Online condolences may be expressed at www.hohltandfilefh.com
Gertrude was born on April 6, 1925 to Josephine and John Cavanaugh in Edgemere, New York. She married Guy W. Green on June 10, 1943. They left New York and moved to the family farm in Shobonier, IL where they raised six children. She was a member of Mother of Dolors Catholic Church and the Catholic Daughters of the Americas.
Gertrude worked to bring Education and Aid to the developmentally disabled, both locally and statewide. She helped start the first school, in Fayette County, IL, for the developmentally disabled. After her children were grown, she worked for FAYCO in the Birth-to-Three Program.
After the passing of her husband she moved to be closer to family. For the last eight years she resided at Sunrise of Leawood in Kansas.
She is survived by her sons, George Green (wife Linda), Guy Green Jr. (wife Julie), and John Green (wife Kellie); daughters, Kathy Beijen (husband Ed) and Mary Bertram (husband Carroll); seven grandchildren; and 10 great-grandchildren.
She was preceded in death by her parents; husband, Guy W. Green; and a son, Richard A. Green.