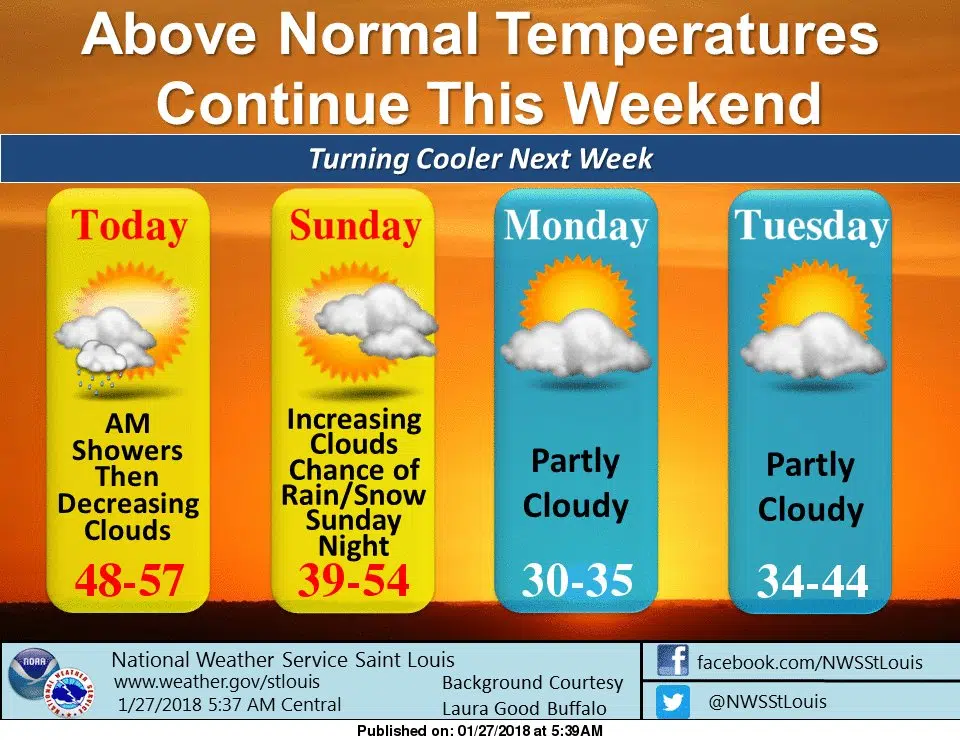 We'll stay with the mild temperatures for this weekend.  We do have a chance of rain this morning, otherwise we'll see gradually clearing skies with a high of 54.  We'll see mostly clear skies tonight with a low of 28 and then mostly sunny skies on Sunday with a high of 49.
We'll get colder on Sunday night with a low of 26 and we could see some isolated snow showers on Sunday night and into Monday morning.  Monday we'll see a high of just 34.
Meanwhile, weather watchers may want to keep an eye on the forecast for Thursday and Thursday night.  Snow is likely both Thursday and Thursday night.  No other information is yet available, but should be as we draw closer to the dates.