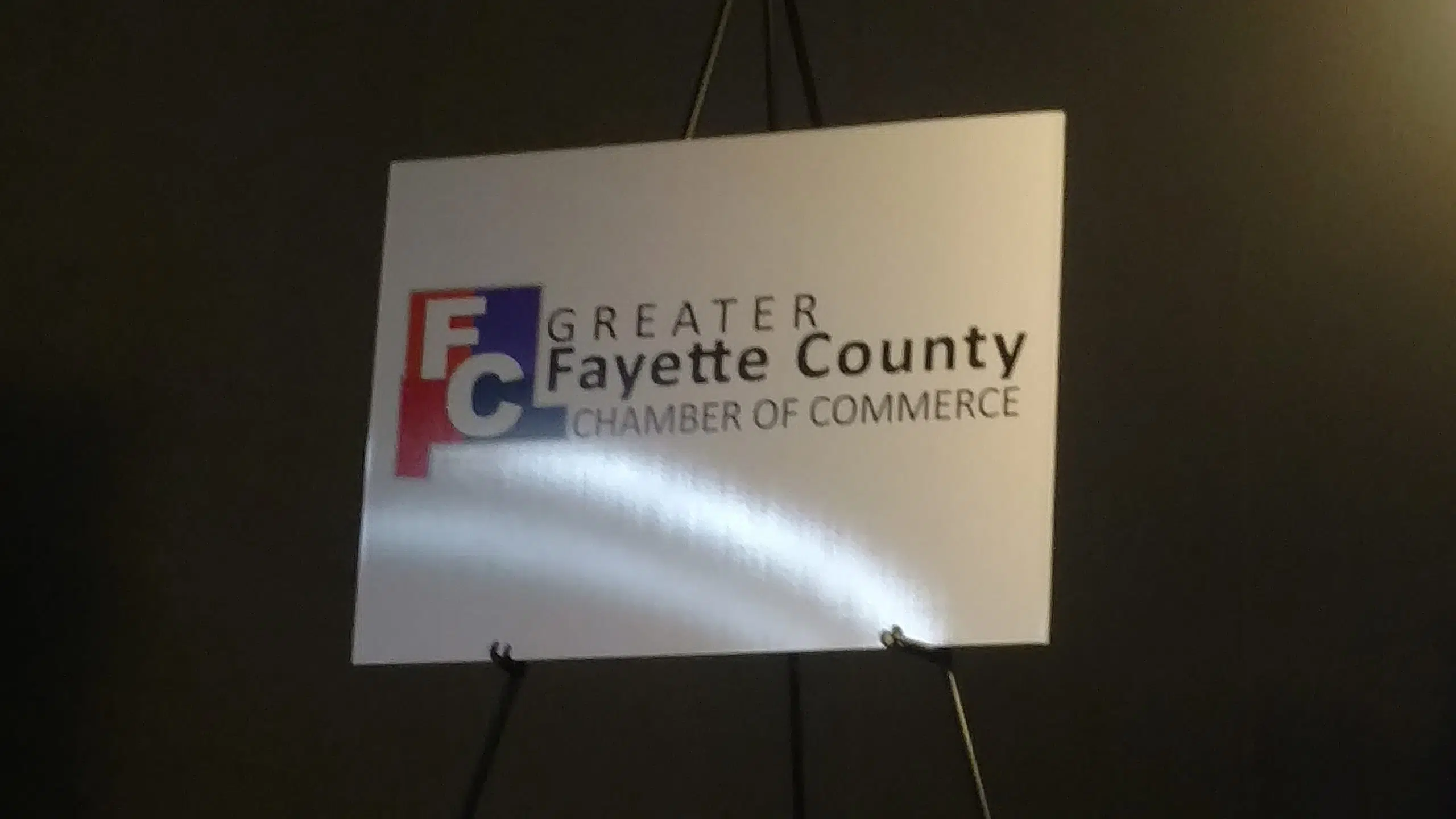 The Vandalia Chamber of Commerce officially made the transition to the Greater Fayette County Chamber of Commerce at Thursday night's banquet.  The new logo was unveiled as the chamber is now covering the entire county going forward.
Also at the annual banquet, this year's Abe Awards were announced.  Larry Hopkins, who has given his time in numerous projects around the area along with the YMCA, Meals on Wheels and many others, was presented with the first of two Abe Awards on Thursday.
Ginny Wilber, who has helped with several projects around the area over the years, has been a champion for the St. Elmo Public Library and the Brownstown Branch Library and currently serves as the Mayor of Brownstown, was honored with the second Abe Award of the night.  Wilber says she is a fan of the Chamber going county-wide.
Vandalia Mayor Rick Gottman addressed the crowd on several issues and we'll hear from that coming up on Monday during NewsCenter.