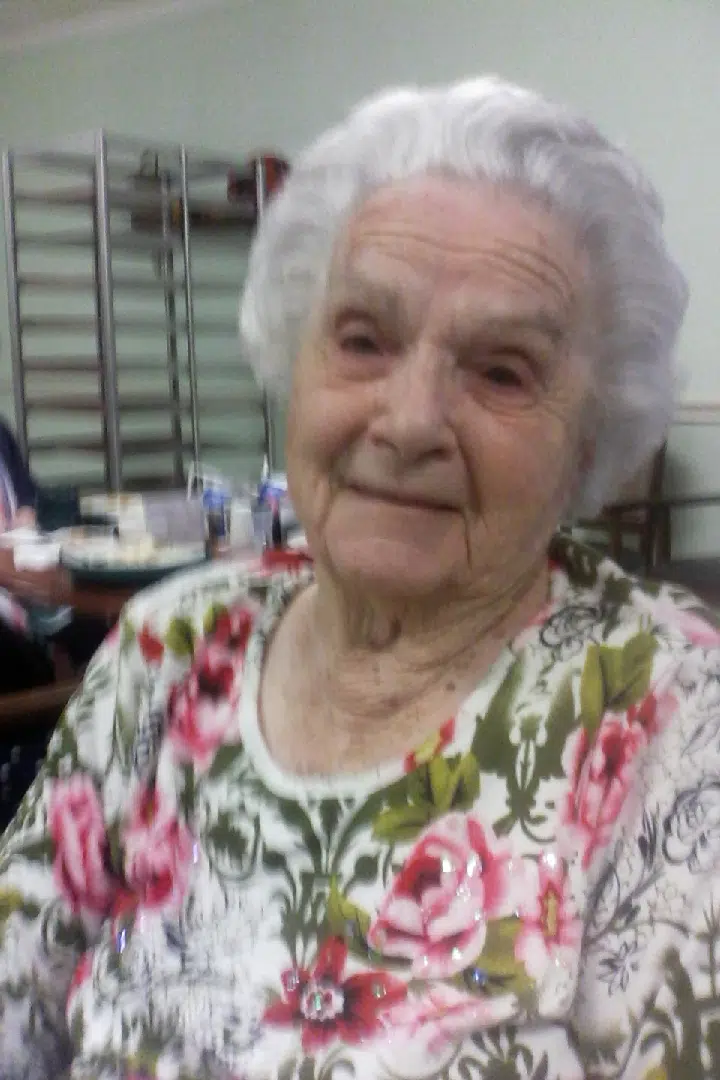 Virginia G. "Birdie" Thacker, 96, of Vandalia, Illinois, formerly of Mulberry Grove, IL, passed away Wednesday, January 17, 2018, in Fayette Co. Hospital, LTC, Vandalia, IL.
Graveside Services will be held at 11:00 AM, Saturday, January 20, 2018, at Taylor Cemetery, Rural Vandalia, with Pastor Bruce Sasse, officiating. Friends may gather at the cemetery at 10:45 AM. *Friends and family are invited to attend a memorial service and dinner @ Columbus Baptist Church, Keyesport, IL, following the graveside service.
Memorials: Taylor Cemetery and/or Columbus Baptist Church. Miller Funeral Home, Vandalia, IL, is in charge of arrangements. Online memories and condolences may be shared with the family at www. millerfh.net.
She was born November 27, 1921, in Seminary Twp., Fayette Co. IL, the daughter of Howard Mike & Laura Iona Rachel (Apple) Heather. Married Wilbur Kenneth Thacker on April 9, 1939, St. Louis, MO, he passed away December 28, 1984. She was a Homemaker; member of Columbus Baptist Church, Keyesport, IL and Mulberry Grove Lions Club.
She is survived by: Son – Michael "Mike" Thacker, Walnut, IL; Daughters – Sally Cripe and Annalea "Angie" Workman & Billy, both of Vandalia, IL; 7 Grandchildren; 6 Great Grandchildren; and 1 Great Great Grandchild.
Preceded in death by: Parents; Husband; Sisters – Aline "Becky" Doggett and Zella N. Beyes.