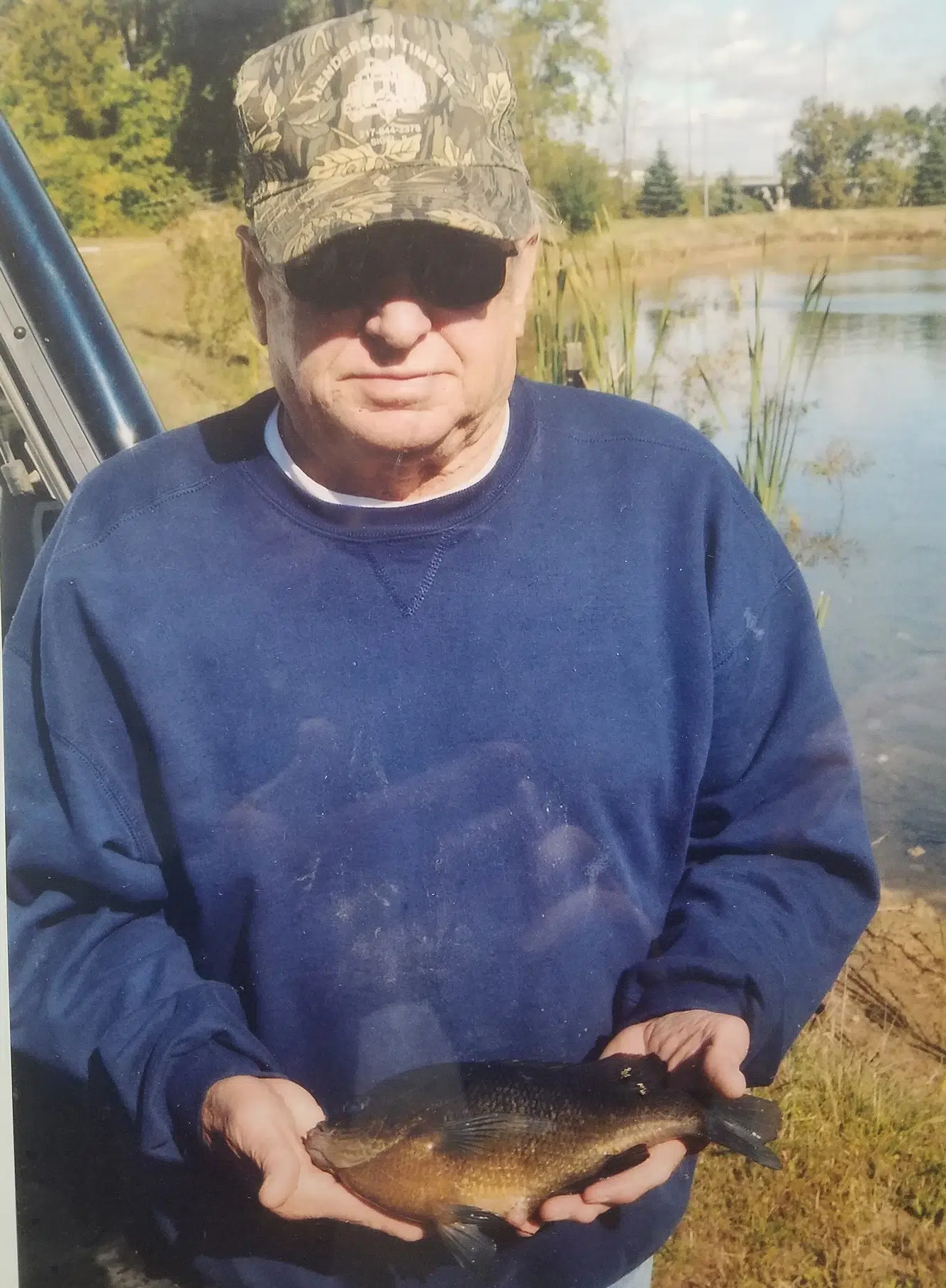 Lee "Bud "James Jr, age 77, of Watson, Illinois passed away at 7:30 a. m. Friday, January 12, 2018 peacefully at his home.
Graveside service will be at 11:00 a. m. Saturday, January 20, 2018 at the Watson Cemetery in Watson, Illinois. In Lieu of flowers, memorials may be made to the donor's choice. Condolences may be expressed at www.pagelfuneralhome.com
Bud was born on November 1, 1940 in rural Watson, Illinois to Lee E. Sr. and Nellie (Campton) James. He married Elsie Allen on November 12, 1971 in Shaweetown, Illinois. He was a construction superintendent for 44 years. Bud enjoyed fishing, mushroom hunting, deer hunting and spending time with his family, especially his grandson, James. He will be greatly missed by all his family and several friends.
He is survived by his wife, Elsie James of Watson, Illinois; three sons, Ricky James of Watson, Illinois, Robert James (wife Brenda) of Watson, Illinois, and Richard James (wife Angela) of Effingham , Illinois; two daughters, Janie Phillips of Newton, Illinois and Velvet Kaiser (husband Bart) of Edgewood, Illinois ; two sisters, Doris Percival (husband Billy) of Effingham, Illinois and Vivian Cain (husband Larry) of Mason, Illinois; 9 grandchildren and 13 great grandchildren.
He was preceded in death by his parents, Lee and Nellie James; one sister, June Brown and one granddaughter, Shannon James.