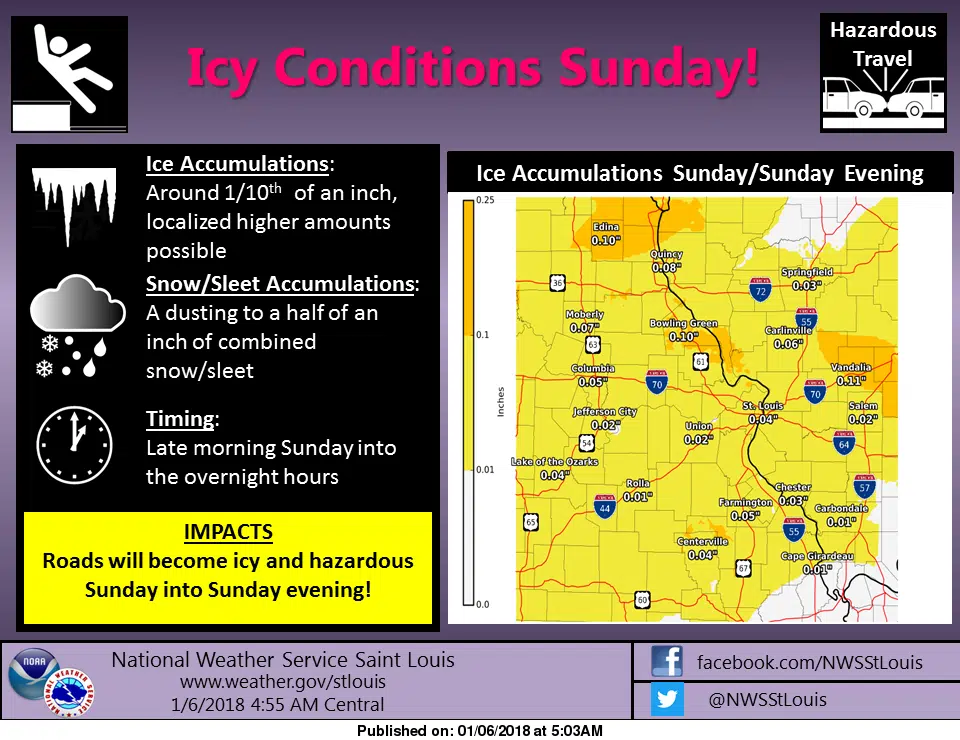 We will finally see a warm up on Sunday, but with it will come the threat of some hazardous winter weather.
For today we are looking at sunny and cold with a high of just 19.  Then, increasing clouds for tonight with a low of 12.
We'll start off on Sunday with a chance of snow in the afternoon and then a chance of sleet after that with a high of 34 on Sunday.  Winds will gust out of the south up to 20 miles per hour during the day on Sunday.
Sunday night we'll see freezing rain, mixing with sleet at times, with a low of 32.  The National Weather Service in St. Louis says we can expect new ice accumulation of less than a 0.1 of an inch and little or no sleet accumulation.  The latest map from the NWS estimates Vandalia at 0.11 of ice–the most of any area in the region.  But, with the extremely cold temperatures we have seen over the past week, the roadways are very cold and the precipitation will freeze and make travel very difficult on Sunday night and into Monday morning.